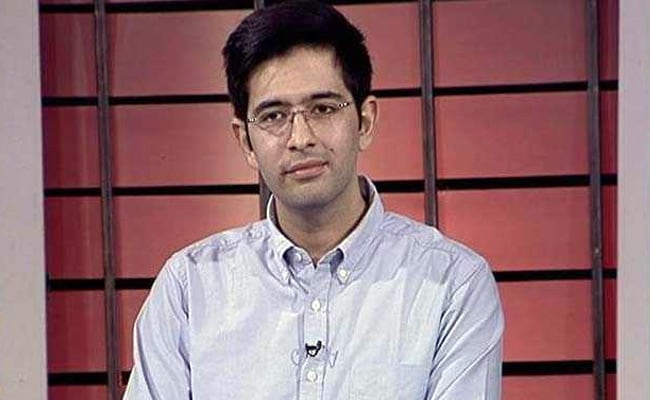 New Delhi:
Aam Aadmi Party spokesperson Raghav Chadha's plea to quash a defamation case filed against him by Finance Minister Arun Jaitley has been turned down by the Supreme Court. Mr Chadha had retweeted a comment by Delhi Chief Minister Arvind Kejriwal, which the Finance Minister said was defamatory.
In the top court, Mr Chadha's lawyer Anand Grover said his client cannot be punished for retweeting what the Delhi chief minister had tweeted, and that a retweet does not amount to defamation.
Mr Jaitley's lawyers, Mukul Rohatgi and Ranjit Kumar, opposed this line of reasoning and asked the Supreme Court to dismiss his plea, which the top court did.
"A person tweets a highly derogatory message. Knowing the content very well, another person retweets it. Can he say he only retweeted?" Justice DY Chandrachud, one of the judges in the three-judge bench, told Mr Chadha's lawyer. The other two judges were Chief Justice Dipak Misra and Justice AM Khanwilkar.
The Delhi High Court in September 25 dismissed "as devoid of merit" Mr Chadha's plea that he cannot be made to face a criminal case only for retweeting Mr Kejriwal's tweet against Mr Jaitley in the Delhi and District Cricket Association row.
Mr Jaitley has taken the AAP to court for accusing him of a role in financial mismanagement at Delhi's cricket body DDCA, which he headed for 13 years till 2013.
In March, Mr Jaitley was cross-examined in open court by fellow lawyer Ram Jethmalani. In course of a back-and-forth that went on for hours, Mr Jaitley was asked to explain how he called the damage to his reputation "irreparable and unquantifiable" and whether it had anything to do with his "personal feelings of greatness".
Mr Jaitley had responded, "The loss of my reputation has been partly quantified in terms of money. Loss of reputation causes mental distress to the person defamed, which it did in my case."
With inputs from PTI