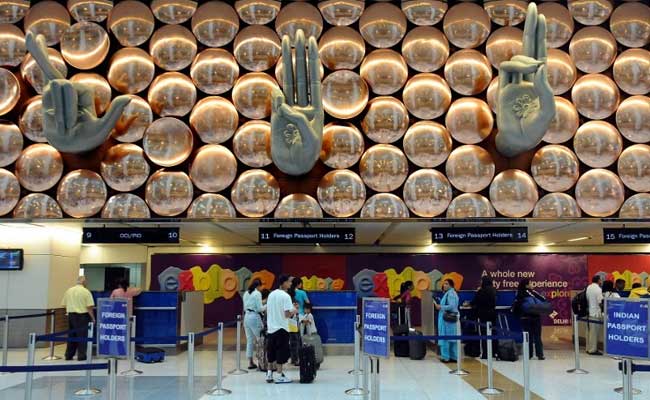 Highlights
RBI to accept old notes only from people who were not in the country
Stamped document from airport mandatory to prove person was abroad
Many queuing up at RBI to deposit old notes since December 30 turned away
New Delhi:
Those trying to deposit banned 500 and 1,000 rupee notes at the Reserve Bank of India (RBI) must have a stamped document from the airport to prove that they were abroad. A notice outside the RBI makes it clear that old notes will not be accepted from anyone except those who were not in the country after 500 and 1,000 notes were banned without warning in a big move to end black or undeclared money. President Pranab Mukherjee said on Thursday that while immobilizing black money, the notes ban may lead to temporary slowdown of the economy.
Here are the 10 developments in this story:
Many people queuing up at the biggest central bank since December 30 to deposit their old notes have been turned away. In anger and desperation, some have been seen protesting outside RBI branches.

Finance Minister Arun Jaitley has said that the RBI will decide on removing restrictions after assessing the market situation, but he also made it clear to reporters yesterday that he would not interfere.

"People in large number have already exchanged. Only a few are left...we don't go by... Whatever reason, the RBI has fixed their own criteria. At least, I will respect that criteria," Mr Jaitley said.

When it was pointed out that Prime Minister Narendra Modi, while announcing the notes ban on November 8, assured people that they had till March 31 to deposit their old notes, Mr Jaitley said the Prime Minister had specifically said that RBI will fix terms and conditions. "The word terms and conditions was part of Prime Minister's address," he said.

PM Modi had said, "There may be some who for some reason, are not able to deposit their old 500 or 1,000 rupee notes by December 30. They can go to specified offices of the RBI up to March 31 and deposit the notes after submitting a declaration form."

Now Indians returning from abroad will have to show the banned 500 and 1,000 rupee notes to customs officials at the airport and get a declaration form stamped before they can deposit them in the RBI.

While those who were out of the country from November 9 to December 30 have been given a three-month grace period till March 31 to deposit the junked notes, Non Resident Indians have six months till June 30.

The RBI is believed to have received deposits close to Rs 15 lakh crore after the notes ban.

A report by Bloomberg suggested that virtually all the banned notes have been turned into banks, which would suggest that demonetisation has failed to uncover and destroy black money.

"I don't know" was Finance Minister Jaitley's response yesterday when asked if the estimate is correct. The Reserve Bank of India said today that it is still collating and verifying information.