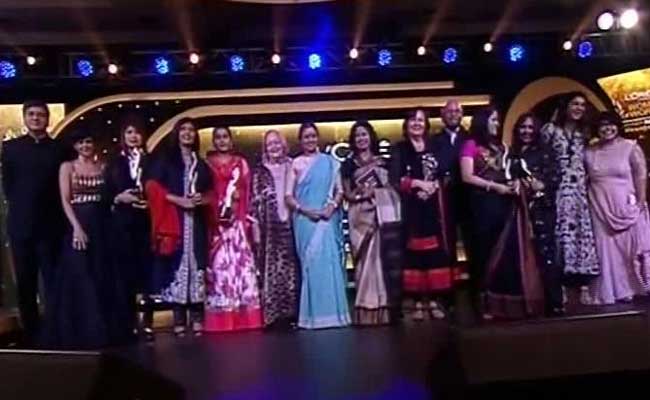 New Delhi:
Eight women who shone in various fields received the
NDTV-L'Oreal's Women of Worth
awards on Monday evening.
Among them were Sreemoyee Piu Kundu for literature, Vani Kola for entrepreneurship, Lalita Prasida Sripada Srisai for innovation, Neha Kirpal for Art, Pwilao Basumatary for sport, Ajaita Shah for environment, Suparna Gupta for social work and
Safeena Husain for education
.
The ceremony proved an evening for stories, of walks down memory lane and journeys on unfamiliar roads.
Describing Suparna Gupta, the founder, non-profit Aangan, as a shy, quiet girl she had known as classmate, host Mandira Bedi asked what caused the transformation.
"The turning point came for me when I met survivors of child trafficking and child labour. Once I saw them, I was hooked to the work," laughed Ms Gupta. "Just as some children have been through a lifetime of pain, our work to help them too needs to be a lifelong effort," she added.
A leading boxer of the national team, Pwilao Basumatary talked about how, from a small village in Assam, she found support from some of the leading sportspersons of the day. "Mary Kom didi inspired me to represent India in the sport," she said, accepting the award from cricket icon Sunil Gavaskar.
Lalita Prasida Sripada Srisai, 14, the
youngest recipient who got the award
for innovation, was left overwhelmed. Asked to explain why, she said, "It is such a platform where so many women are honoured".
"We started this programme in 2012 as a platform to recognise women who contribute selflessly," said L'Oreal's Manashi Guha in her introductory remarks. Their success lay in making a difference to the lives of others through bravery, convictions and their drive.
For Ms Kundu, whose Book "Sita's Curse was dubbed India's first feminist erotica novel, conviction was essential. It was her women friends who were shocked about the novel, she said. "They asked why are you writing feminist erotica about a married woman."
Safeena Husain, the Founder and CEO of non-profit Educate Girls, said "India has the highest number child brides... There was a lack of scalable solutions to girls' education."
Talking about the next logical step, Vani Kola, founder of venture capital firm Kalaari capital, said a "long skillset" is essential to be a successful entrepreneur. "It starts with girls going into technology, business," she said.
Ajaita Shah, who, with her Frontier Markets, has been working for clean energy distribution, spoke of changing lives at the grassroot level. "I think that when you bring a small solar solution to the village that doesn't have power, they start the innovation," she said.