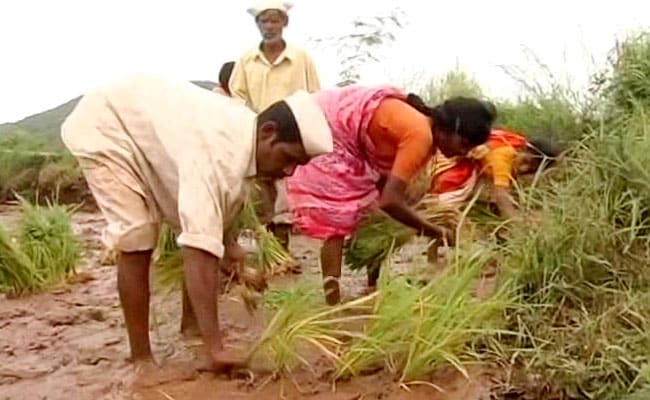 Nashik:
Thousands of farmers in Maharashtra
are marching from Nashik to Mumbai, protesting what they call government's anti-farmer policies. Farmers are demanding a complete waiver of loans and electricity bills, and the implementation of recommendations of the Swaminathan Commission, which addresses issues of providing minimum support prices and safeguarding interests of small farmers.
"We want the state government to refrain from forceful acquisition of farm lands in the name of development projects like the super highway and tracks for bullet trains," said Raju Desle, the secretary of All India Kisan Sabha (AIKS), the farmers' group organising the march.
Nearly 25,000 farmers began the 180-km-long march on Wednesday evening, from the CBS chowk in Nashik. Farmers plan to reach Mumbai on March 12 and gherao the Maharashtra Vidhan Sabha.
The Maharashtra government has been under pressure after continuous protests by farmers who alleged the Fadnavis government did not honour assurances given to farmers when it announced a conditional farm loan waiver of Rs 34,000 crore in June last year.
Mr Desle of AIKS claimed that as many as 1,753 farmers have killed themselves since June last year.
The Maharashtra government has sent a memorandum to the Centre seeking a financial assistance of Rs 2,400 crore for pink bollworm attacks on cotton crops and damage to crops caused by hailstorms and unseasonal rain," Agriculture Minister Pandurang Fundkar told Press Trust of India. The centre is yet to release the funds.
Farmers are also demanding a complete change in the river linking scheme proposed to be implemented in Nashik, Thane and Palghar so that tribal villages are not submerged.