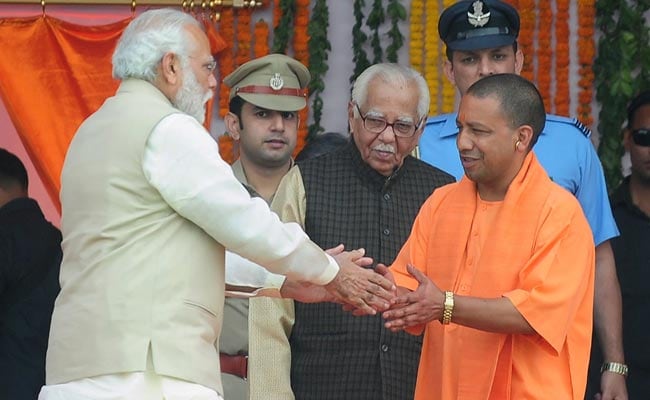 Highlights
Yogi Adityanath made the remark at BJP's UP executive meeting in Lucknow
He also said, after BJP came to power in UP, there is lot of buzz around
At the meeting, he asked BJP workers to not take law in their hands
Lucknow:
At a BJP leadership meeting in Uttar Pradesh on Monday, Yogi Adityanath had plenty of advice, home truths and some tough talk for lawmakers and ministers, dished out with humour.
"The opposition is so worried that they want to unite to take on Yogi. There is much talk about how such a
namoona
(specimen) was made Chief Minister by (Prime Minister Narendra) Modiji," the saffron-robed Chief Minister joked.
Yogi Adityanath was addressing ruling party workers at the opening session of the BJP's state executive meeting in Lucknow, the first since he took power over a month ago after a record victory for the party in state elections.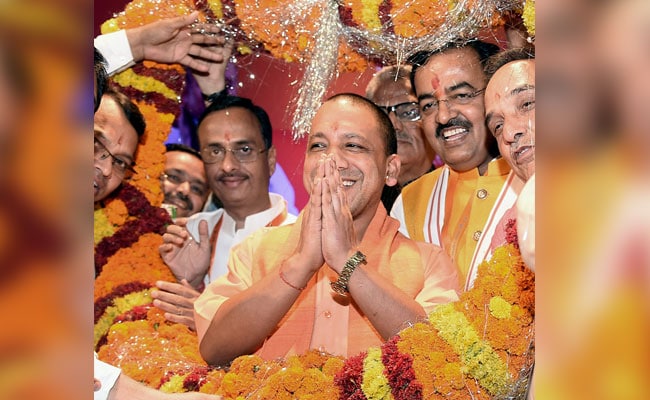 Taking a dig at the previous Samajwadi Party government of
Akhilesh Yadav
, Yogi Adityanath said, "After the BJP came to power in UP, there is a '
halchal
' (buzz) around the Chief Minister's office. Earlier, after lunch time, there was no activity."
The 44-year-old priest-politician, who has ordered a series of changes and new policies in his month in office, told party men that decisions which were not taken in two years were now being taken "within two hours".
He also appeared to address recent incidents of high-handedness by BJP lawmakers and ministers in UP as he urged, "Don't take the law in your hands. Tell the government where the shortcoming is. The government will act."
Sharing his ideas on changing the style of functioning in his administration, he suggested that when ministers tour districts, they "should not be welcomed with garlands and bouquets".
"Instead, get together and clean the place being visited and nearby areas. This is the true idea of
Swachh Bharat
," he said. This, he added, would lead to a new culture.
"The last strata of the society will join you (BJP workers). If you walk 10 steps with them, they will be willing to walk 20 steps with you," he said.