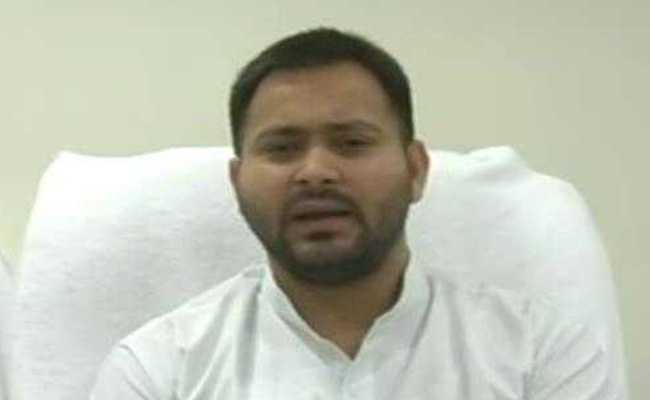 Patna:
Rashtriya Janata Dal (RJD) leader Tejashwi Yadav today said truth can never be defeated and it will always defeat "a lie or liar", after B S Yeddyurappa quit as the Karnataka Chief Minister without facing the floor test in the state assembly.
"Truth can never be defeated! Truth will always defeat a lie or liar! #KarnatakaFloorTest," Tejashwi Yadav said in a tweet.
Mr Yadav, the younger son of RJD president Lalu Prasad, had led a delegation of RJD, Congress, CPI-ML and HAM leaders to Bihar Governor Satya Pal Mallik yesterday to stake claim to form government in the state on the lines of Karnataka, where the single-largest party, the BJP, was invited to form the government, even though it fell short of a majority in the recently-concluded assembly polls.
The RJD is the single-largest party in the 243-member Bihar Assembly with 80 MLAs.
It is in alliance with the Congress in Bihar after the disintegration of the Grand Alliance.