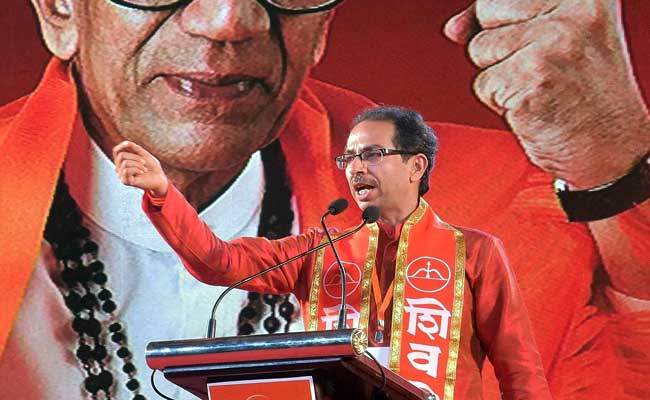 Highlights
Sena's mouthpiece asks BJP's Devendra Fadnavis to assess partnership
Sena says BJP government can move on if Sena seen as difficult partner
Shiv Sena's Sanjay Raut has said the 'Modi wave has faded'
Mumbai:
A day after senior Shiv Sena leader Sanjay Raut declared ally BJP his
party's "principal enemy,"
an editorial in the Sena's mouthpiece
Saamana
has suggested that Maharashtra's Devendra Fadnavis government assess their partnership and "leave it," if not satisfied.
The article is titled "
theek lage toh dekho, warna chod do
" (see if it's fine, otherwise leave it) and says that if the Shiv Sena is seen as a difficult partner then the BJP-led Fadnavis government is free to move on.
Chief Minister Devendra Fadnavis of the BJP had earlier this week called out the Shiv Sena on its constant
opposition to his government's decisions and policies
and said it "cannot simultaneously play the roles of a ruling party and an opposition at the same time." He said Sena chief Uddhav Thackeray "has to decide" on their alliance, lashing out at Sena leaders who "think they are bigger than the party chief and make statements."
The immediate provocation was Sanjay Raut's comment that the
"Modi wave has faded,"
in a TV discussion where he also praised Congress vice-president Rahul Gandhi as "capable of leading the country."
Mr Raut was back to baiting the BJP again yesterday, when he said in Pune: "The BJP owns the government. We are (in the government) just for the sake of it. Instead of hitting out at the Congress and NCP, the BJP targets the Sena. They (the BJP) are thus our principal enemy."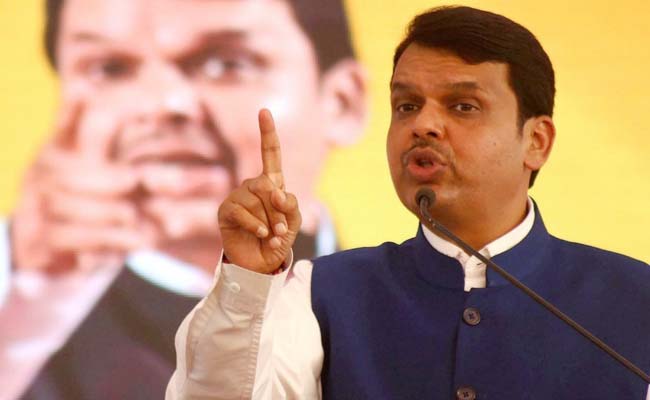 He said the Sena has begun preparations for the Lok Sabha and assembly elections in Maharashtra in 2019 and would contest to win whether or not the alliance with the BJP survived.
Today's
Saamana
editorial said, "It's up to the BJP to decide who it will be with in future elections. And even if the Shiv Sena is not there, the government is prepared to take the support of those tainted by the irrigation scam," a reference to Sharad Pawar's Nationalist Congress Party, which is said to be ready to step in and support the Fadnavis government if the Shiv Sena pulls out,
plunging it in a minority
.
The article attacked Mr Fadnavis for accusing the Shiv Sena of blocking progress in Maharashtra in recent interviews.
Chief Minister Fadnavis said yesterday that he will reshuffle his cabinet before the winter session of the state legislature. He said Maharashtra veteran Narayan Rane, who recently quit the Congress and launched his own party, will be inducted into his team.
The Shiv Sena is very upset. Narayan Rane, a former chief minister, had started his career with the Shiv Sena but they parted bitterly after he challenged Uddhav Thackeray's elevation. Mr Rane had quit to join the Congress.