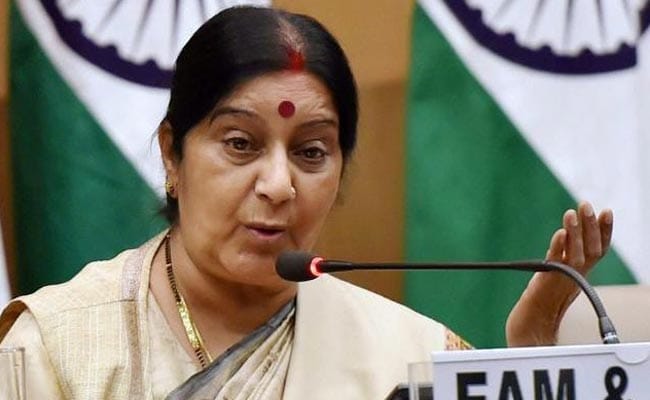 New Delhi:
External Affairs Minister Sushma Swaraj congratulated Bangladesh on the launch of its first communications satellite, the Bangabandhu-1.
The satellite was launched yesterday on an updated version of the SpaceX Falcon 9 rocket from Florida in the US.
"Heartiest Congratulations to the Government and people of Bangladesh on the launch of Bangabandhu satellite (sic)," Ms Swaraj tweeted.
India and Bangladesh share a robust space cooperation.
Last year, India launched the South Asia Communication Satellite, which was called an "invaluable gift" to its neighbours.
The satellite provides communication and disaster support to regional countries: India, Sri Lanka, Bhutan, Afghanistan, Bangladesh, Nepal and Maldives.
Pakistan was not a part of the project as it had shown reluctance to join the initiative.
In another tweet to Ms Swaraj, a person who identified himself on the social media platform as Mr Bhavyesh Vora said he lost his passport in Budapest in Hungary, but the Indian embassy there promptly issued an emergency certificate to him.
"@SushmaSwaraj Mam we lost our passport in Budapest and we register FIR at 2 pm and and by evening we got Emergency Certificate from Embassy of India, Budapest. We really thankful to them and appreciate their cooperation, for moment also we didn't feel that we are away from home (sic)," Mr Vora said.
In response to the tweet, Ms Swaraj said: "Rahul - I am proud of you. This is the treatment Indian nationals deserve. @IndiaInHungary."
Mr Rahul Chhabra is the Indian envoy to Hungary.