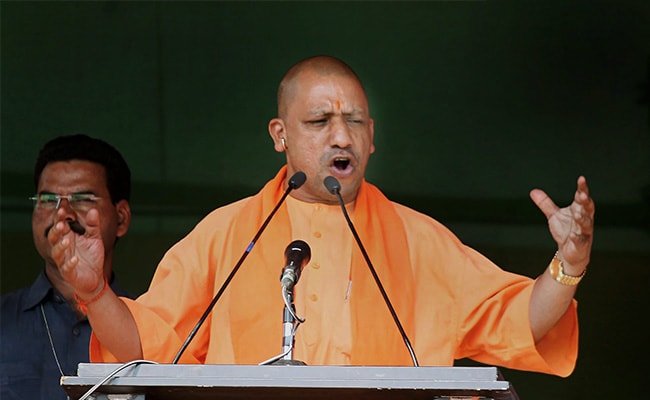 New Delhi:
The Supreme Court has asked the Uttar Pradesh government to respond within four weeks on a petition wanting Chief Minister Yogi Adityanath to be prosecuted in a hate speech in 2007.
The notice comes on an appeal against the Allahabad High Court order rejecting the plea for action for hate speech. The High Court had upheld a decision by the Uttar Pradesh government to deny sanction to prosecute Yogi Adityanath in the case.
A bench of Chief Justice Dipak Misra, Justices AM Khanwilkar and Justice DY Chandrachud will hear the case after four weeks.
It was alleged that several incidents of violence were reported in Gorakhpur on January 27, 2007, after the alleged hate speech of Yogi Adityanath, who was then the BJP parliamentarian from Gorakhpur. The petitioners have alleged that his speech led to riots in Gorakhpur. Ten people were reported dead in the Gorakhpur riots. He was arrested and sent to police custody for 11 days.
A case was registered by the police in 2008 and was investigated by the Criminal Investigation Department or CID of the UP police. The CID completed investigation in 2015, and had sought sanction for prosecution that year. The Samajwadi Party government of Akhilesh Yadav was in power in UP then, but did not sanction prosecution.

The petition was filed in 2008 by a local journalist Parvez Parwaz and an activist Asad Hyat in the Allahabad High Court seeking probe by the Central Bureau of Investigation (CBI). Asad Hyat was the witness in the case while Parvez Parwaz was the complainant in the First Information Report or FIR.
However, in February 2018, the Allahabad High Court rejected the plea seeking action against Yogi Adityanath and eight accused in the case. Following the court's verdict, Parvez Parwaz approached the Supreme Court.