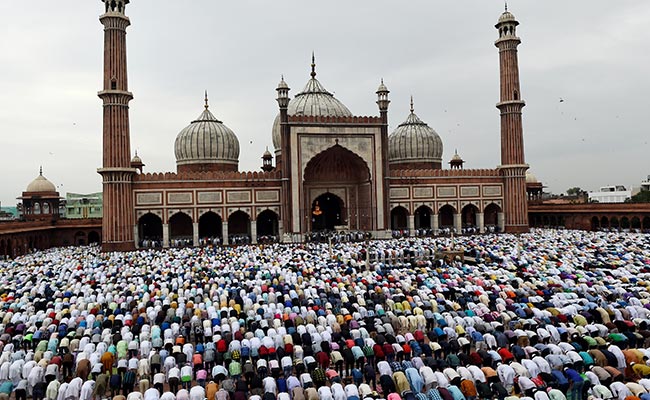 New Delhi:
The Supreme Court today said it will examine a plea for allowing entry of women into mosques without any restrictions, and issued a notice to the government, the Central Waqf Council and the All India Muslim Personal Law Board. "We are hearing this case because of the Sabarimala verdict. We will see..." the top court said today. In a landmark verdict, the decades-old ban on entry of women of menstruating age to the hilltop shrine in Kerala was lifted by the Supreme Court in September last year.
Agreeing to examine the petition by a Muslim couple from Maharashtra tomorrow, the top court asked them whether they have been stopped by anyone when they tried to worship at a mosque.
The court, however, posed some questions to the couple that looked at the maintainability of their petition. "Can you demand another human being treat you equally? Does it apply to individuals? Can you invoke equality from another citizen? We understand the state can't... The state shall not deny right to equality. Church or mosque is a state? If someone doesn't want your entry into their house, can you ask the police?" the top court said.
In the petition, the couple Yasmeej Zuber Ahmad Peerzade and Zuber Ahmed Peerzade said they were inspired by the top court's verdict that allowed women below 50 years to enter the Sabarimala temple. The couple also opposed gender segregation at mosques.
According to the petition, not allowing women from entering mosques is illegal, unconstitutional and "violative of Articles 14, 15, 21, 25 and 29 of the Constitution".
It also cited records to claim that neither Prophet Muhammad nor the Holy Quran bars women from accessing mosques and offering prayer. "The Quran does not differentiate between man and woman. It speaks only about the faithful. But Islam has instead become a religion in which women are being oppressed," the petition claimed.
On September 28 last year, a five-judge Constitution bench of the Supreme Court headed by then Chief Justice Dipak Misra had ruled that women of all ages must be allowed into Sabarimala temple. The verdict was opposed by groups that claimed women of menstruating age entering the temple would offend the celibate god Lord Ayyappa. Violence had broken out as women attempted the trek to the hilltop shrine.