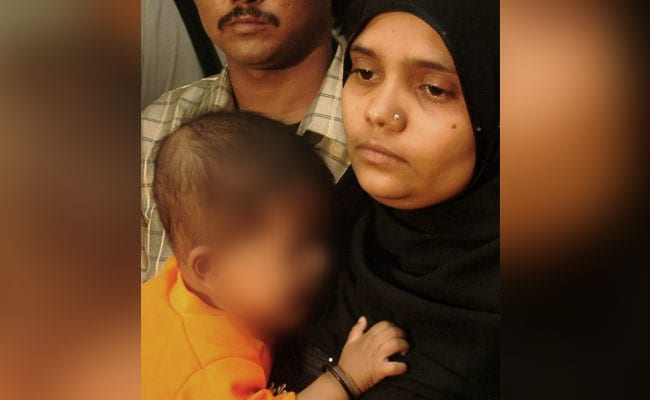 New Delhi:
At the end of a long and hard road to justice, Bilkis Bano - who lost her whole family and was gang-raped during the 2002 post-Godhra riots in Gujarat - says she is just grateful that the country's top court has acknowledged her pain. "It is a big deal for me" said the woman, adding that her case "is about the shameful failure of the state in protecting its people".
Only 21 years old and five months' pregnant, Bilkis Bano was gang-raped by three men and watched her family being slaughtered. Her three-year-old daughter's head was smashed with a rock. It was one of the most brutal instances of the carnage that started after the Sabarmati Express fire at Godhra.
On Tuesday, the Supreme Court instructed the Gujarat government to pay Bilkis Bano an "exemplary compensation" of 50 lakh and provide her with a job and a house.
"I am happy with the Supreme Court's judgment. I give credence to the judges who have seen what I have done and acknowledged what has happened to me," Bilkis Bano said, speaking with the help of a translator.
April 23 was a landmark day for Bilkis Bano in more ways than one.
For the first time since her ordeal began, she was able to vote - a task the rest of the country takes for granted. It was a fallout of her fight for justice. Over the 10 years, she changed 30 homes, keeping constantly on the move to ensure the safety of her family.
The trial - moving from Ahmedabad to Mumbai and then to New Delhi, from trial courts to the Supreme Court - involved fighting past threats and attempts at intimidation. "We lived in fear, wondering when someone will come and do something," said her husband, who was present at this evening's press conference.
Bilkis Bano cast her vote in Gujarat's Dahod constituency, where the BJP's Jasvantsinh Sumanbhai Bhabhor is up against Congress candidate Babubhai Katara.
But despite all odds, she says she never wavered from her goal. "How could I get tired? My entire family, my daughter was killed," she said.
The court's order is Bano's chance of starting a new life. But she is also aware that while the judgment is in her name and the money will come into her account, there are other women engaged in similar fights.
Asked what she would do with the money, she replied, "I will give some of it to the women who have gone through similar ordeals for their fight and the education of their kids".
She said she wanted to create a fund in the memory of her murdered daughter Saleha, who did not even receive a proper burial.
"I always had faith, even though it was a long fight, in the justice system and the constitution," she added.
With inputs from PTI