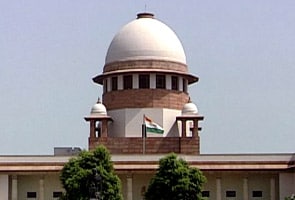 New Delhi:
The Supreme Court today asked the Centre and state governments to reduce the number of functionaries using red beacon vehicles to give free movement to common man.
"Use of beacon on government and private vehicles should be drastically restricted so that right of freedom of movement of people is not affected," the court said.
Slamming the use of red beacon as a status symbol, the court said, "Status is enhanced not by traveling in red beacon vehicles but by work done by them (people)."
A bench headed by Justice G S Singhvi asked the Centre and state governments to amend law for restricting the use of beacon lights so that there is less inconvenience for the common man.
The bench was hearing a petition filed by an Uttar Pradesh resident on misuse of beacon in the state. The court said it will decide in July, whether to impose hefty fines for misusing the beacons and confiscating such vehicles.
The bench has said that beacons and sirens should be used only on ambulance, fire services vehicle, police and army vehicle.
In earlier proceedings on January 17, the bench had strongly disapproved of police protection given to "all and sundry," including MPs and MLAs facing no security threat and directed the Centre and all states to furnish names of the people given the security and the expenditure borne by states on it.