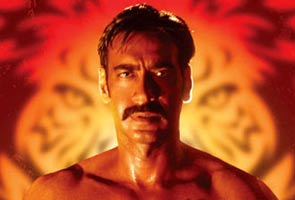 Mumbai:
What is it about July and the government's interest in the Internet? Five years ago this month, India did what China, Saudi Arabia and Pakistan had done by ordering Internet Service Providers to block access to a number of blogs.
The ISPs, in turn, blocked entire domains leading to much anger online. Now, the government has done it again; this time, file sharing sites have been made inaccessible.
According to a report, the block was instituted because the Delhi High Court passed a 'John Doe' order, allowing Reliance Big Pictures to prevent piracy of its movie
Singham
, which hits theatres this week.
The name 'John Doe' is used as a placeholder in a legal action or case for any person whose true identity is unknown in this instance, a potential pirate interested in illegally downloading or sharing prints of
Singham
.
As the block came into effect on July 20, some users of Airtel Broadband, BSNL and MTNL Triband reported that several sites - including MediaFire.com, Megaupload.com, Rapidshare. com, Hotfile.com, Fileserve. com and Filesonic.com among others were inaccessible.
On the face of it, this appears to be an over-reaction. The order only necessitates blocking access to anyone pirating the film, not an entire website. And yet, users are being denied access to legitimate file sharing as well.
According to Nikhil Pahwa, Editor, Medianama, "ISPs are, naturally, playing it safe. In 2006, instead of blocking sub-domain pages, on orders of the Department of Telecommunications, ISPs completely blocked entire domains like Blogger and Typepad."
Sanjay Tandon, Vice President (Music and Anti Piracy), Big Pictures, says the company's appeal to the Delhi High Court was a pre-emptive measure to prevent piracy of its film.
According to him, John Doe orders have been issued in the past, but have been restricted to cable operators. This makes the inclusion of the Internet a historic one.
"Past experience taught us that pirated prints would appear online on the day of release, which compelled us to file an appeal," he explains.
When asked about whether or not the block is an indefinite one, Tandon replies, "It will continue until people obtain a licence from us, allowing them to show the film in question in any form.
Until then, anyone uploading, downloading, selling or distributing it will be considered an infringer of copyrighted material and face action."
While it may well be a historic order, it is also one that gives rise to a number of disturbing questions. Can the government pull off a blanket ban on file sharing sites across the country? Nikhil Pahwa believes it can.
"This is because there are just three or four landing stations," he says. As these landings stations which are, in effect, cable landing points carry Internet and private data traffic, blocking access to content here could effectively pull the plug across India.
It's how Egypt managed an Internet and SMS blackout, hours before major protests against the regime of President Hosni Mubarak, in January this year.
When this reporter checked, some file sharing sites were still accessible, presumably because the particular ISP hadn't moved to block them yet. This could change though.
Is this an infringement of our rights to the World Wide Web? That is a larger debate waiting to happen.