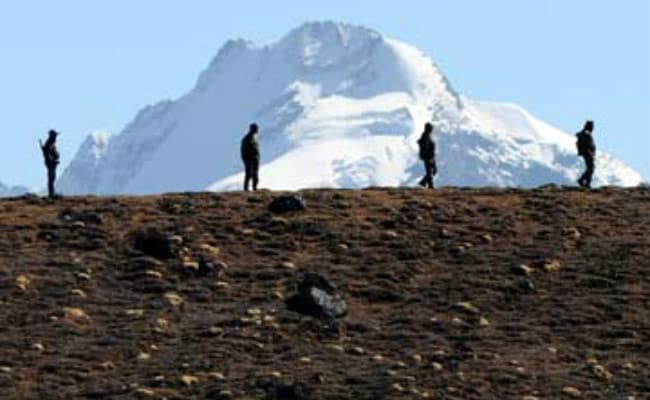 Kolkata:
Amid India-China border tension, General Officer Commanding-in-Chief (GOC-in-C) Eastern Command RP Kalita on Friday said that the situation in both Sikkim and Arunachal Pradesh is stable now but unpredictable because of the boundary issue.
The Eastern Command takes care of the Line of Actual Control (LAC) in the Arunachal Pradesh and Sikkim sectors.
Addressing a press conference, GOC-in-C Eastern Command Kalita said, "There are different perceptions about LAC which leads to friction, however, the situation in both Sikkim and Arunachal Pradesh is stable now but unpredictable because of the absence of delineation of borders."
He further said that India is continuously monitoring the activities that take place across the border and we are prepared to beat any kind of emerging challenges.
"Eastern Army is responsible for maintaining territorial integrity on eastern borders and the task has been executed by our units and formations with utmost professionalism and dedication. We are continuously evolving and aware of oncoming operational challenges," said GOC-in-C Eastern Command.
Union Defence Minister Rajnath Singh had told in parliament that China's People's Liberation Army (PLA) troops tried to transgress the LAC in the Yangtse area of Tawang Sector in Arunachal Pradesh and unilaterally change the status quo but they went back to their locations due to timely intervention of Indian military commanders.
Talking about the increase of Chinese troops in India-China border areas, he said, "We have read that gradually there has been an increase in deployment of troops opposite our sectors along with infrastructure being carried out by People's Liberation Army (PLA) across the down borders."
GOC-in-C Eastern Command said that it is difficult to quantify the number of Chinese troops deployed in these areas.
"But we are continuously and closely monitoring the developments in these areas," he added.
When asked about measures being taken to protect Siliguri Corridor, Kalita said, "Siliguri Corridor is geo-strategically extremely important to us. All our mechanisms are in place to ensure there are no disruptions in connectivity in the northeast."
He further said that PLA started infrastructure development post-2017 Doklam issue within their own territory.
"On our side, to mirror those activities, infrastructure development has been carried out to ensure better response from us in case we're required to do it," he added.
He said that Arunachal Pradesh comprises seven valleys so movement is extremely difficult and it is difficult to make roadways.
When asked how it feels when the man in uniform is questioned over the operation and political leaders ask for proof, he said, "This is the national issue as well as a political issue so I would not like to comment much but this much I can say those who raising question they should trust the Indian Army and their operations."
The GOC Eastern Command said, "The year gone by witnessed profound changes in geopolitical dynamics in the form of security and economic fallout from the Russia-Ukraine war, the gradual shift of power centre to the Indo-Pacific region that saw sudden key developments in our neighbourhood."
(Except for the headline, this story has not been edited by NDTV staff and is published from a syndicated feed.)