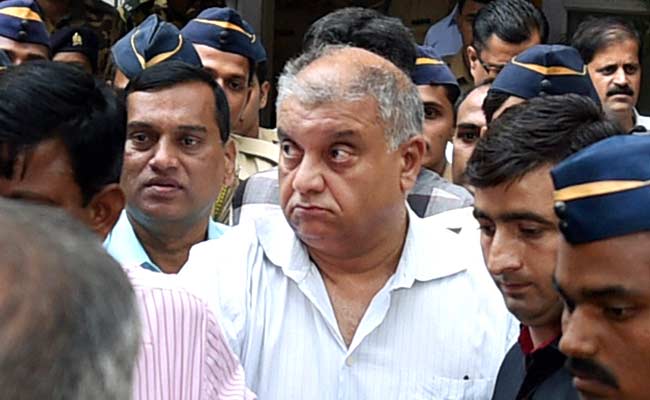 Highlights
Peter Mukerjea charged with murder in Sheena Bora murder case: Sources
CBI submits chargesheet explaining Mukerjea's role in murder: Source
Sheena Bora was killed in 2012, mother Indrani Mukerjea is prime accused
Mumbai:
Former media baron Peter Mukerjea has been charged with murder, destruction of evidence and criminal conspiracy by the Central Bureau of Investigation in the Sheena Bora murder case.
The CBI on Tuesday submitted a supplementary charge-sheet in the case against Mr Mukerjea in a special CBI Magistrate's court in Mumbai.
Sources say this supplementary charge-sheet, which runs into 500 pages, only explains 59-year-old Mr Mukerjea's role in the crime.
In the charge-sheet, the CBI has mentioned call data records it has collected to state that Mr Mukerjea spoke to his wife and prime accused in the murder, Indrani Mukerjea, on April 24 at around 12:24 PM for 1329 seconds and again at 1:36 PM for 242 seconds and that they exchanged messages as well. Ms Mukerjea again spoke to Peter Mukerjea for 924 seconds after Ms Bora's body was disposed of the next day.
A statement of a key witness, detailing Mr Mukerjea's alleged role in the conspiracy, was also submitted to the court in a sealed envelope.
The CBI, which took over the probe from Mumbai police late last year, suspects that financial transactions led to the murder of Sheena. However, this charge-sheet does not mention any financial dealings, and they will be elaborated upon in another supplementary charge-sheet, sources said.
Mr Mukerjea was arrested on November 19 for his alleged role in the case.
Peter Mukerjea was questioned by the CBI for two weeks after which he was sent to the Arthur Road Jail.
Other co-accused Sanjeev Khanna and Shyamvar Rai, Mrs Mukerjea's former driver, too, are in the same jail. Ms Mukerjea is lodged at the Byculla women's jail.
Sheena, 24, Ms Mukerjea's daughter from an earlier relationship, was allegedly strangled in a car in April 2012 and her body burnt and dumped in a forest in adjoining Raigad district.
The murder came to light in late August last year.