Mumbai:
Rizwan Siddiquee should brace for an impasse. The noted criminal lawyer took the first step towards initiating criminal proceedings against digital entertainment agency The Viral Fever (TVF) founder Arunabh Kumar by filing a complaint against him with the Mumbai Police and the Maharashtra Commission for Women three days ago. But, with no alleged victim of Kumar's misdemeanours having come forward yet, the case could die a slow death, warn experts.
Exactly a week ago, an anonymous blogpost kicked up a storm in the entertainment start-up bubble and started a dialogue on sexual harassment of women in the workplace. The poster - under the pseudonym Indian Fowler, in a reference to techie Susan Fowler, who exposed the culture of sexual harassment and discrimination at ride hailing app firm Uber - made allegations of facing repeated sexual harassment at the workplace from Kumar over two years. That blog opened a Pandora's box. Many other women made similar allegations against Kumar, some anonymously. As of March 15, there were over 50 complaints. But no one came forward, despite a plea by the Mumbai Police, to register a complaint.
Victim's statement must
It was then that Siddiquee rose to the task. The law allows a third party to file a criminal complaint, barring charges in which the aggrieved victim(s)'s presence is mandatory (sections 195-199 of Criminal Procedure Code). "A third party can file a complaint with respect to section 354 (assault or criminal force on woman with the intent to outrage her modesty) of the IPC. The law does not prevent me from filing an FIR. I had filed an FIR against [self-styled film critic] Kamal R Khan as a third party in a similar manner," Siddiquee told mid-day.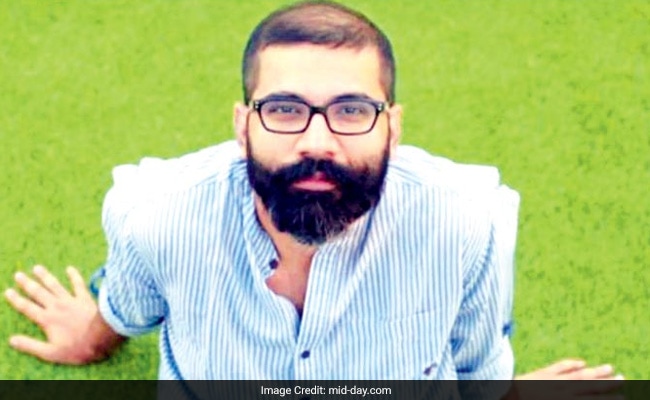 Criminal lawyer Rizwan Merchant, however, pointed out that such sexual harassment complaints only allow the police to investigate but not make any arrest. "When a complaint is filed, the police can summon the victim and record her statement. The statement can help figure out mala fide intention, if any." If the victim doesn't turn up, the police either tag the complaint as accurate but undetected, or categorise it as a false case. Either way, the case is closed, said advocates Mihir Desai and Pranav Badheka.
A case in 2013 is a prime example of such a dismal scenario. A photojournalist had captured the molestation of a girl by a crowd during Ganesh visarjan then and a complaint was even filed on the basis of the photograph, but the case had to be shut because the victim didn't come forward. Siddiquee said he is trying to convince two alleged victims of Kumar to approach the police. He also issued a show-cause notice last evening to Shailesh Pasalwad, senior inspector of MIDC police station, Andheri East, for failing to take cognisance of his complaint despite being "duty-bound to immediately file an FIR in all matters under section 354 of the IPC."
The MIDC police, who have summoned Siddiquee to record his statement, said they are still looking into the merit of the complaint. "We are seeking a legal opinion on whether an FIR can be registered on a third party's complaint," said Pasalwad.
Growing numbers
Regardless of how Siddiquee's complaint is taken, the growing number of allegations against Kumar cannot be brushed aside. In just two days of the blogpost going viral, six other women had claimed that he had molested them, too. As of March 15, @Corporatekumar_, an anonymous Twitter handle that was the first to share the post, is said to have received 50 more private messages. The Twitter account user said information of these 50 allegations will be shared publicly only after verification.
When mid-day reached out yesterday, the handler said three to four complaints appeared to be genuine harassment cases, while the others referred to Kumar's flirtatious advances. The user refused to hand over to the police redacted chats from the women, adding that the women had been asked to reach out to Siddiquee. The user was diffident to share more information, saying one of the women whose information he had given to a mediaperson was harangued by TVF.
Inputs from Vinay Dalvi50
Number of women who spoke out against Kumar as of March 15
70
Percentage of women who did not report sexual harassment by superiors, as per a 2016-17 survey
--------------------------------------------------------------------------------------------------------------------------------------------
Celeb lawyer
Rizwan Siddiquee had represented actress Kangana Ranaut in her spat with actor Hrithik Roshan. He has filed a defamation case against self-styled critic Kamal R Khan on behalf of director Vikram Bhatt, and recently filed two FIRs against him - one on behalf of actress Sunny Leone and another as a third party. He has also represented actors Nawazuddin Siddiqui and Emraan Hashmi.
Third party precedence
The 2013 case of sexual assault and rape in Goa against then Editor-in-Chief of Tehelka magazine, Tarun Tejpal, involved a third party complainant. The victim emailed her complaint to then Tehelka with the request to forward it to the Goa crime branch. The email was leaked to the press, following which the Goa government ordered suo motu action. The investigating officer became the complainant. The victim recorded her statement before the Goa police and Tejpal was arrested. He is currently out on bail. The same year, a former intern alleged that retired SC judge AK Ganguly sexually assaulted her in December 2012. A three-judge panel indicted Ganguly for verbal and non-verbal sexual harassment, but it did not suggest any action saying it had no jurisdiction in the case since the intern was not on the SC's rolls and Ganguly had already demitted office.
Mountain of allegations
> Following Indian Fowler's allegation, a former employee who had faced similar sexual harassment opened up to mid-day. "I was compelled to go to office on a Sunday for an 'emergency' meeting. Only Arunabh was there. I must admit I have never liked the man....during an intense chat about work, he tried to feel me up; first, my back and then, the front. I punched him and ran."
> Aayushi Aggarwal, former TVF employee, responded to the blogpost, saying she had faced a similar experience working there. "I felt exploited and cheated and I left my job under very bad circumstances."
> A batchmate of Kumar from IIT-Kharagpur also claimed that in 2012, he wanted to see her stripping and dancing for him.
> A woman who had befriended him through Instagram said he grabbed her by the waist at his house one day.
> A neighbour said he once slid his hands down her back, "from neck to waist" during a conversation.
> Reema Sengupta, former TVF employee, also shared her experience via Facebook, saying he repeatedly "grazed her waist" with his hand, found excuses to touch her.
(This story has not been edited by NDTV staff and is auto-generated from a syndicated feed.)