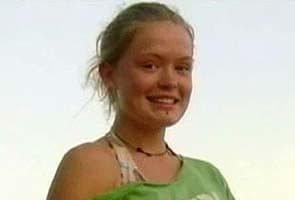 Panjim:
Five years after her daughter, Scarlett Keeling, was drugged, raped, and murdered in Goa, Fiona Mackeown is still waiting for justice. Scarlett was 15 years old when she was killed in February 2008.
Proceedings in the case have been hampered by the absence of a full-time judge at the Children's Court in Panjim.
"It does not feel like five years because we have only got her body back six months ago. I am going to write to the chief minister of Goa. He is claiming that he is going to institute a new set up, so that there is a judge to preside every day. He might start with Scarlett's case because five years down the line, this case has not moved anywhere," Scarlett's mother said.
Ms Mackeown's lawyer, Vikram Verma, said, "From a larger perspective I feel that the system has failed. There is a delay in the criminal system. People don't have faith in the system. When you get a verdict years later, it does not serve any purpose."
Initially, the police had claimed that Scarlett had drowned but a second post-mortem, on her mother's insistence, confirmed that she had been assaulted.
Two locals, Placido Carvalho alias Shanaboy and a drug dealer and barman Samson D'Souza, were arrested in connection with Scarlett's murder and were charged with drugging, raping and leaving Scarlett to die on the beach.
The case was subsequently handed over to the CBI. Charges against the accused were reduced to culpable homicide and molestation under the Goa Children's Act after the CBI said that it did not have enough evidence to charge them with rape and murder. The accused are presently out on bail.