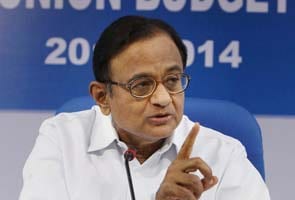 New Delhi:
Hours after presenting a Budget speech in which he used the word "women" 24 times, Finance Minister P Chidambaram today said he intended "to use the word 'she' instead of 'he' in the future."
Mr Chidambaram's frequent use of the word in his Budget speech came mostly when he announced a proposal to set up a public sector bank for women and run by women. He also made several other proposals for the safety and empowerment of women, earmarking Rs. 200 crore for this.
But markedly, when he spoke about the Rajiv Gandhi Equity Savings Scheme during his speech, he said it was being liberalised "to enable the first time investor to invest in mutual funds as well as listed shares and she can do so, not in one year alone, but in three successive years." At his press conference in the evening, a journalist asked him why he had said "she."
Mr Chidambaram's many mentions of women was acknowledged also by the moderator of his presser, who said she was inviting women journalists to ask the first question in keeping with the spirit of the Finance Minister's Budget.
The word "women" had found a mention eight times in last year's Budget, presented by Pranab Mukherjee, who is now President of India.