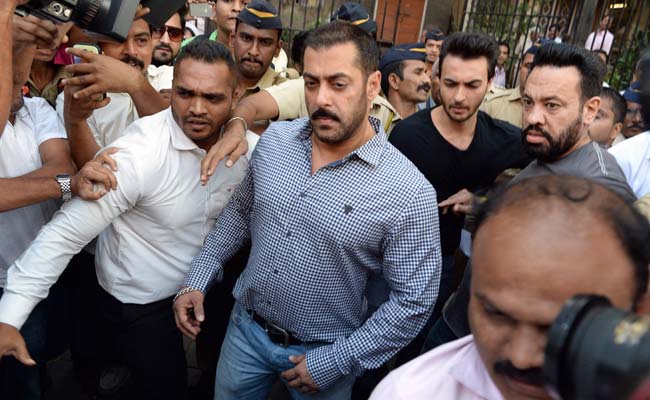 Mumbai:
Hours after he was acquitted of all charges in a 13-year-old hit-and-run case, Salman Khan gave his first response on twitter, saying he "accepted the judiciary's decision with humility."
I accept the decision of the judiciary with humility. I thank my family, friends & fans for their support & prayers .

- Salman Khan (@BeingSalmanKhan) December 10, 2015
The Bombay High Court overturned a trial court verdict convicting Salman Khan and set aside his five-year jail term, saying that the actor's guilt had not been established beyond doubt.
"This is not a case where the prosecution has successfully established its charges. The entire evidence of the prosecution was circumstantial in nature," the court said.
Salman Khan, who had rushed out of a film shooting to be present in court for the verdict, broke down and was seen wiping tears after the verdict was announced. His father and sisters were present in the packed courtroom.
A large crowd of fans gathered outside the court as well as his home Galaxy Apartments in Bandra.
The 49-year-old star is among Bollywood's busiest and has 200 crores riding on him.
In May, the trial court found him guilty of running over men sleeping on a pavement outside a bakery in suburban Bandra on September 28, 2002, after a night out drinking. Salman Khan has said that his driver Ashok Singh was at the wheel.
The high court said the prosecution had failed to establish that the actor was driving the car in a drunk state. It also questioned the testimony of Salman Khan's bodyguard Ravindra Patil, who had said that the actor was driving drunk when the accident took place and ignored repeated warnings.
"On the main aspects as to driving and drunkenness, the prosecution has not brought any material evidence which spells out the offence of the accused," the court said in its order.