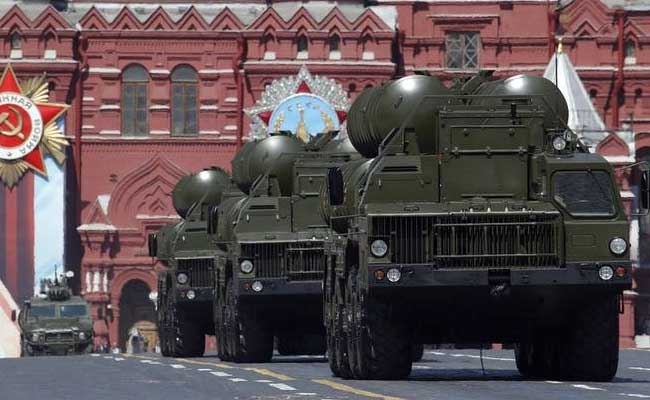 Highlights
India to buy 5 missiles priced at one billion dollars each
Most advanced surface-to-air missile system
Can intercept incoming aircraft and missiles at range of 400 kms
Russia and India will sign a 5 billion dollar agreement on Saturday for Moscow to deliver S-400 surface-to-air missiles to New Delhi.
Kremlin aide Yuri Ushakov said the agreement would be signed at the BRICS summit in Goa, where Prime Minister Narendra Modi will meet separately with President Vladimir Putin too.
BRICS groups together China, Russia, Brazil India and South Africa.
The S-400 anti-aircraft missiles were cleared for purchase in December by the Defence Ministry.
The five missiles India is acquiring will likely provide defence for a large area around high-value installations including nuclear power plants and key government centers. They are also expected to provide India with a missile-shield for protection against Pakistani or Chinese nuclear-capable ballistic missiles.
Considered the most advanced surface-to-air missile system in the world, the Russian S-400 system's missiles can intercept incoming aircraft and missiles at a range of 400 kilometers. The sensitive radars of the system are thought to be able to detect even stealth aircraft which present a very small radar cross-section and are often impossible for other systems to track.