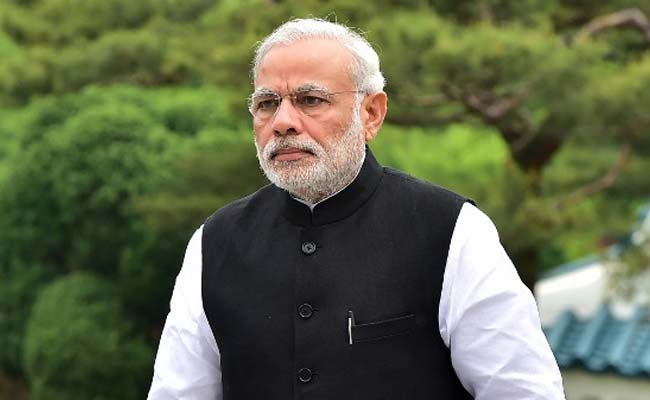 New Delhi:
In a
letter to the nation
put out as a newspaper ad to mark his one year in office, Prime Minister Narendra Modi said his government had rejuvenated a languishing economy, brought a corruption-free rule and restored trust.
The letter, which PM Modi addressed to "My dear fellow citizens," was front-paged in all leading newspapers this morning.
"We assumed office at a time when confidence in the India story was waning. Unabated corruption and indecisiveness had paralysed the government. People had been left helpless against ever-climbing inflation and economic insecurity. Urgent and decisive action was needed," the prime minister said, adding that his government systematically went about addressing these challenges.
"Runaway prices were immediately brought under control. The languishing economy was rejuvenated, building on stable and policy-driven proactive governance," he said in the letter.
The BJP came to power last year after winning a massive mandate and becoming the first party in 30 years to win a majority on its own. PM Modi powered his party's campaign with the promise of "Acche Din (good times)" and an economic revival.
A year on, his government has faced criticism from a section of the industry that believes that the promised reforms have been too slow in coming. The opposition Congress, however, accuses the government of pursuing a reforms agenda that is "anti-poor" and anti-farmer" and "pro-big-industry".
As in his rally in Mathura yesterday, the first of 200 BJP rallies to mark the government's first anniversary , PM Modi underscored in his letter that his government had spent the year working for the poor.
The government, he wrote, was dedicated to the poor, marginalized and those left behind.
PM Modi also said the government had taken firm steps against black or untaxed money stashed in foreign accounts.
"Friends, this is just the beginning. Our objective is to transform quality of life, infrastructure and services ," he wrote.