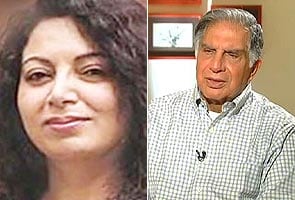 New Delhi:
Ratan Tata, the Chairman of the Tata Group of companies, will move the Supreme Court on Monday against the publication of intercepts of his conversations with Public Relations (PR) representative Nira Radia, who handles corporate communication for the Tata Group.
The phone transcripts are part of an investigation and have been made public.
Tata's petition in the Supreme Court is likely to state the following:
Phone transcripts of conversations between Radia and her public relations clients including the Tatas should be used only for investigations.
Phones can be tapped but information should not be made public.
The publication of these transcripts has affected his right to privacy.
Speaking to Shekhar Gupta on NDTV's Walk the Talk programme, Ratan Tata had recently said that the government agencies have special powers to invade people's privacy, but with that special power, come special responsibilities.
He also asserted that the Tata Group never subverted any policy through Radia. "Never once have we done something to exploit a policy issue, never once we used her (Radia) to make payments or to seek favours," he said, adding that the government should take over the tapes and restrain the media from indulging in character assassination.