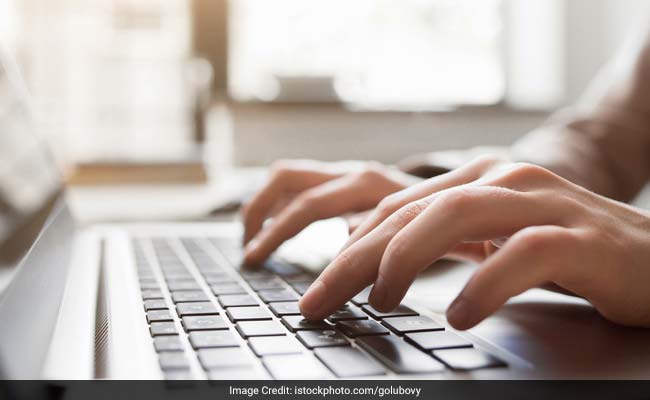 Highlights
Half-a-dozen computers across two districts in Kerala affected
In Bengal, some computers of the state electricity discom hit
Government keeping a watch on situation: Ravi Shankar Prasad
New Delhi:
The Ransomware WannaCry virus had a minimal effect on India, even though "isolated incidents" were reported from Kerala and Bengal, Union Minister Ravi Shankar Prasad said. In Kerala, one of the most digitized states of India, half-a-dozen computers across two districts -- Waynand and Patanamthitta -- were affected. In Bengal, some computers of the state electricity discom were hit. Precautions had been taken on a war footing in telecom, power and aviation sectors to stop the virus that locks data and demands 300 Bitcoins to unlock it.
Here are the 10 latest developments in this story:
"The computers (at the panchayat in Kerala's Waynand) were using pirated version of Microsoft. They have been isolated and shut down. No sensitive information lost," said Manoj Abraham, a senior police officer in charge of Kerala's cyber security. "We have a specific Ransomeware school in cyberdome, which has been dealing specifically with such threats," he added.

Power officials from Bengal said computers in four blocks of West Midnapore - Belda, Datan, Narayangarh and Keshiyari -- have been affected. Reports say computers in the power utility at Balurghat in Bengal's South Dinajpur have also been affected.

Around 120 computers connected to the Gujarat government's information technology network were also hit.

Union minister Ravi Shankar Prasad said the government has been updating its security system since March. "We are installing patch system to stonewall any cyber attack. We are also going to set up cyber coordination centre by June," he added.

Over the weekend, more than 100 systems of the Andhra Pradesh police department were affected by the WannaCry virus.

Towards night, the spread of the viurus slowed. But by then, around 150 nations have been affected by WannaCry.

The nations hit the hardest includes UK, where computers of the National Healthcare System were compromised. US said no government systems had been hit by Ransomware.

In China, where bootlegged software is popular, the virus brought traffic to its knees. Besides, nearly 30,000 institutions including government agencies and schools were hit.

Among the big corporates hit by the virus are auto maker Nissan, which saw its systems being impacted globally, FedEx, Renault and Hitachi.

Ransomware is a malicious software that locks a connected device, such as a computer, tablet or smartphone and then demands a ransom to unlock it. Systems running on Microsoft XP are particularly vulnerable since the company has not issued updates for some time. After the cyber attack, Microsoft has issued a patch for Windows XP.
Post a comment