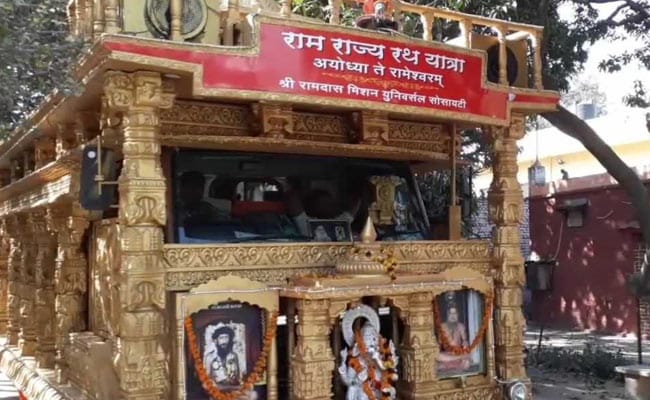 New Delhi:
The Vishwa Hindu Parishad (VHP) began its 'Ram Rajya Rath Yatra' from Ayodhya to Rameswaram on Tuesday. This yatra will cover six states over the next 41 days. The rally comes days before the Ram Janmabhoomi-Babri Masjid title suit is expected to come up before the Supreme Court for the final hearing.
The Ram Rajya Rath Yatra was flagged off this evening from Karsevakpuram - a workshop set up in by the VHP in the 1990s, where workers carve pillars in the hope they will be used in the construction of the Ram Temple one day.
Here are the highlights of the Ram Rajya Rath Yatra:
Among the key note speakers during the Yatra will be a former Kerala bureaucrat, Acharya Mannady Hari. "Our concept of the ram Rajya is totally inclusive, not exclusive. We have 196 functions enroute from here in Ayodhya to Rameshwaram. Wherever people come we will tell them all this. When politics goes wrong only then does religion have to step in," Mr Mannandy told NDTV.