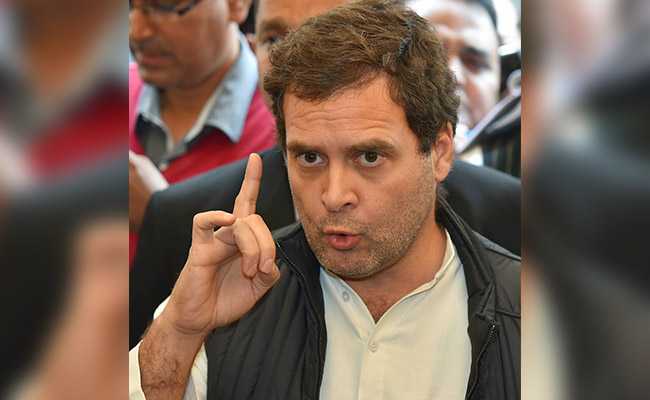 New Delhi:
Days after Prime Minister Narendra Modi attacked the Nehru-Gandhi family, Rahul Gandhi today shared a 2015 speech by Home Minister Rajnath Singh on Twitter in which he had lauded Jawaharlal Nehru's contribution, and thanked the BJP leader for "speaking out the truth".
"Thank you Rajnath Singh ji for speaking the truth to power. Satyamev Jayate," the Congress chief said on Twitter, while tagging a speech of Mr Singh made in 2015 at a programme to mark Nehru's birth anniversary.
In his speech made on November 14, 2015, Rajnath Singh had said that Nehru was one of the leaders who participated in the freedom struggle and worked towards strengthening democracy in the country.
Mr Singh had also said in his speech that many of the developed countries during Nehru's time wrote about him and talked highly of him.
Mr Gandhi and the Congress party have often accused the NDA government of not recognizing the contribution made by Nehru and his successors.
PM Modi, in his reply on Wednesday in the Lok Sabha to a debate on the motion of thanks on the president s address, had targeted the Nehru-Gandhi family and criticised a remark that the country got democracy due its first prime minister Nehru.
"How can one of the leaders say India got democracy due to Pandit Nehru and Congress Party? Is this their reading of India's history? What arrogance is this," he said.