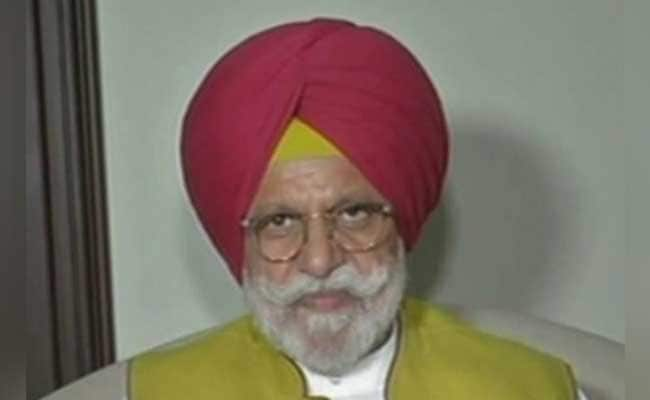 Chandigarh:
The Income Tax Department has started an inquiry into the mining contracts allegedly bagged by four former employees of Punjab minister Rana Gurjit Singh, even as the state government ordered a judicial probe in the matter today.
While opposition parties, including the AAP and the Shiromani Akali Dal, demanded sacking of Gurjit Singh, the state irrigation and power minister, pending inquiry in the case, he exuded confidence of coming out clean in the probe.
Questions were being raised over the allotment of mining contracts to Amit Bahadur at Saidpur Khurd village in Shaheed Bhagat Singh Nagar for Rs 26.51 crore, Kulvinder Paul Singh at Mehadipur in SBS Nagar for Rs 9.21 crore, Gurinder Singh at Rampur Kalan village in Mohali district for Rs 4.11 crore and Balraj Singh at Bairsal village for Rs 10.58 crore.
"An inquiry into the mining contract awarded to four persons whose names have appeared in newspaper reports, has been initiated but it is at preliminary stage now," an income tax official said today.
Punjab Chief Minister Amarinder Singh also ordered setting up of a judicial commission to probe the allegations of impropriety against the state irrigation and power minister in the multi-crore sand mining auctions held recently by the state government, an official spokesman said.
The one-man commission would include Justice (Retd) JS Narang and would submit the report within one month.
The terms of reference for the inquiry commission, formed under the Commission of Inquiry Act, would be notified soon, an official statement said.
Rana has offered to resign in order to ensure a free and fair investigation into the matter, however the chief minister asked him to continue till the outcome of the judicial probe, a decision decried by opposition parties, it said.
The chief minister announced his decision to set up the commission after taking suo motu cognisance of media reports accusing the minister of acquiring certain mines in the names of his company's staff, the statement said.
Rana has denied any links of his company, Rana Sugars Limited, with the auctions and has said his company has no stake, direct or indirect, in the sand mining business.
"There was no question of allowing any deviation from the government's policy of clean governance," Amarinder Singh said, adding he would take all steps to ensure that there was no violation of the trust reposed by the people in his government and the Congress.
(Except for the headline, this story has not been edited by NDTV staff and is published from a syndicated feed.)