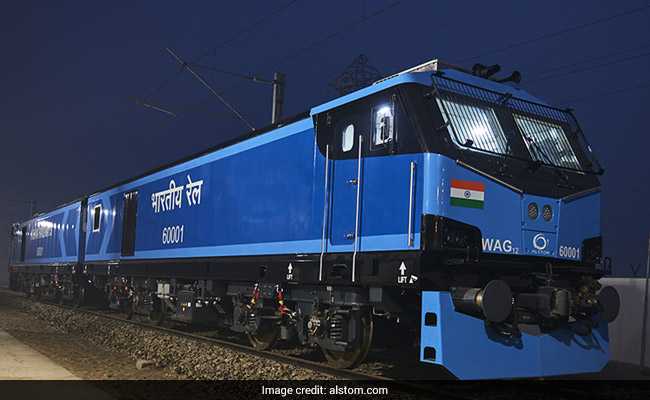 New Delhi:
Indian Railways is all set to add the first high-speed electric locomotive to its list of transport vehicles. The electric locomotive, with a 12,000 horsepower (HP), will be flagged off from Bihar's Madhepura loco factory by Prime Minister Narendra Modi on Tuesday. Till now, the most powerful electric engine in India was of 6,000 HP. With the launch of this electric locomotive, India will join the elite list of countries, including Russia, China, Germany and Sweden. On the occasion of the launch, the Prime Minister will also dedicate the state-of-the art Madhepura factory, which is a high-value FDI joint venture with French rolling stock giant Alstom, to the nation.
5 Facts About The New High-speed Electric Locomotive:
The heavy-haulage electric locomotive has a maximum speed of 120 km per hour.

The electric locomotive will help decongest saturated routes by improving the speed and carrying capacity of freight trains.

India will get 800 high horsepower electric locomotives within a span on 11 years at a cost of Rs 20,000 crore. While the current fiscal will see four more locomotives within the current fiscal, 2019-20 will see a manufacture of 35 electric locomotives at the Madhepura facility.

According to the contract agreement between Alstom and Indian Railways, the first five locomotives will be imported while the remaining 795 will be manufactured in the country under the Make-In-India programme.

The new locomotives are aimed at bringing down operating costs for the Railways and cutting down the greenhouse gas emissions.
(With Inputs From IANS)
Post a comment