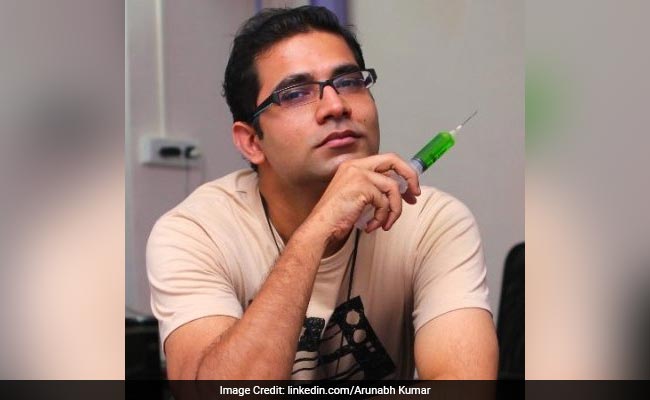 Mumbai:
A case has been filed against Arunabh Kumar, founder of The Viral Fever, for alleged molestation after a woman finally came forward to file a complaint against him. The 34-year-old IIT graduate has been accused of sexual harassment by at least five women, but none of them had filed a complaint against him. Urging the women to speak up, the Mumbai police had said in absence of a complaint, filing a First Information Report against him would be difficult. There were reports that the police were even contemplating closing the inquiry against him.
Mr Kumar, who had denied all allegations, had told Mumbai Mirror that he was "open to receiving a police complaint so that I can respond legally as well". Last week, he was questioned by the police after a third-party FIR application was filed by criminal lawyer Rizwan Siddiqui, reported Mid-Day.
The allegations against Mr Kumar had made headlines when an anonymous woman blogger wrote on March 15 that she had been abused within weeks of joining TVF in 2014. The woman, who is in her mid-20s, wrote that she had been asked to "walk out" when she informed her bosses. The blog said she quit the organisation last year.
After the blog went viral, four more women came forward with similar allegations. Even Director Reema Sengupta, in a Facebook post, accused Mr Kumar of touching her inappropriately during a shoot in 2016. Mr Kumar had denied the allegation.
The TVF, founded in 2011, runs a YouTube Channel, produces popular web series Permanent Roommates, Pitchers and also owns the women-centric YouTube channel Girliyapa. As the allegations against its founder evoked widespread outrage, the company said it should have "handled its response better".