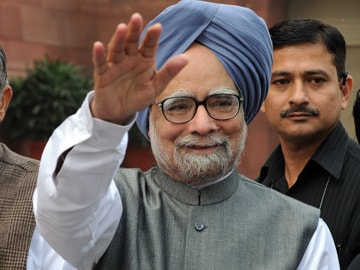 New Delhi:
Prime Minister Manmohan Singh will not visit Colombo for the Commonwealth Heads of State meeting next week. Instead, External Affairs Minister Salman Khurshid will head the Indian delegation to the summit.
The decision of the PM skipping the meet came more than 24 hours after the Congress core group - which includes the PM, party president Sonia Gandhi and senior ministers - met to take a call on the politically sensitive issue.
The PM and the Congress had to cave in to the huge campaign that was mounted, not just by all major political players in Tamil Nadu, but its own ministers from Tamil Nadu, like P Chidambaram, Jayanthi Natarajan, GK Vasan and V Narayanasamy, asking the PM to boycott the event over Sri Lanka's alleged war crimes against Lankan Tamils.
"It is some consolation to us that at least the Prime Minister has given respect to our voice and is not attending the summit," DMK president M Karunanidhi said. (
Read more
)
NDTV has learnt that the PM is writing to Sri Lankan President Mahinda Rajapakse, expressing his inability to take part in the summit.
The government has reportedly been working to explain to the Lankan government the circumstances and the pressures that have triggered the decision.
Capitulating to the pulls and pressures of domestic politics has meant compromising on what was considered necessary for strategic and foreign policy considerations. Like maintaining New Delhi's leverage with Colombo to help the cause of Tamils and also counter what is seen as China's efforts to expand its influence in post war Sri Lanka.
There has also been some concern that the PM skipping Colombo may also weaken the newly-installed chief minister of Sri Lanka's Northern Province, who had invited Dr Singh to visit Tamil-dominated Jaffna.
But in an election year, neither the Congress nor the Prime Minister could have ignored the weight of political opinion and public sentiment in Tamil Nadu.
But some would perhaps ask, by cancelling his trip to Colombo has the PM let India down? And will this persuade even one more Tamil to vote for his coalition?