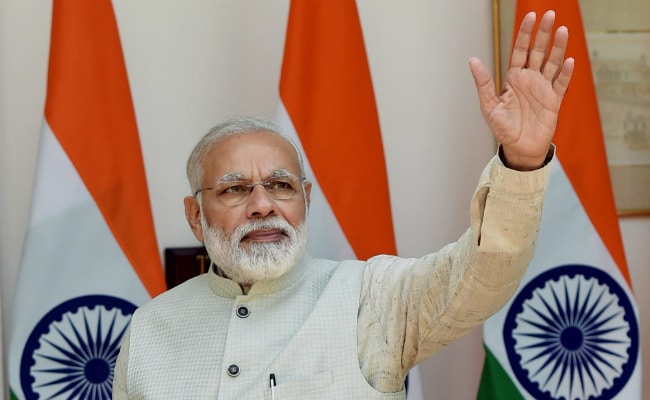 Highlights
PM Modi visiting Israel for 3 days
First visit by an Indian premier to Israel
Defence deals are big, PM will push 'Make In India'
New Delhi:
Prime Minister Narendra Modi is making the first ever visit to Israel by an Indian premier in a public embrace of a country that he has long admired for its military and technical expertise but which his predecessors kept at arm's length. The scale of the ongoing collaboration with Israel dwarfs anything India is attempting with the Palestinians, officials say. "Tomorrow, I begin a historic visit to Israel, a very special partner of India's," PM Modi tweeted on Monday.
Here is your 10-point guide to this landmark trip:
"I will have in-depth talks with Prime Minister (Benjamin) Netanyahu on the full spectrum of our partnership and strengthening it in diverse fields for mutual benefit. We will also have the chance to discuss major common challenges like terrorism," the PM wrote in a Facebook post on Monday.

In an interview to Israeli media, PM Modi said that Israel is perceived as a technological powerhouse and that it could be a technology partner in India's transformation. "Israel could be a technology partner in this process of transformation. Israel's capabilities offer a good match for our flagship schemes like Clean Ganga [the effort to clean the Ganges River] and Smart Cities," the PM told Israel Hayom.

India has traditionally been cautious in its dealing with Israel, partly because of an alleged wariness of upsetting Arab states and Iran, upon whom it relies for its vast imports of oil, as also its own large Muslim population. New Delhi has been a vocal supporter of the Palestinian cause, even as it quietly pursued ties with Israel.

PM Modi since coming to office in 2014 has underscored a thriving military relationship. He will hold three days of talks with his Israeli counterpart, Benjamin Netanyahu, to advance sales and production of missiles, drones and radar systems under his signature "Make in India" drive, according to officials in New Delhi and Tel Aviv.

The two sides are expected to announce strategic partnerships in areas including water, agriculture and space technology during PM Modi's visit. But it is the defence relationship that is most advanced - India is now Israel's biggest arms market, buying weapons at an average of $1 billion each year.

The centrepiece of the collaboration is the Barak-8 air defence system, built jointly by the two countries in a boost for PM Modi's campaign to develop a domestic defence industry and reduce arms imports. "We are adjusting to the 'Make in India' policy which says only local companies will win tenders, so we are setting up three joint projects in India with local companies," said Eli Alfassi, executive vice president of marketing at state-owned Israel Aerospace Industries (IAI), the country's biggest defence firm.

India is in the midst of a military modernisation programme worth more than $100 billion to help counter rivals Pakistan and China. Israel, the United States and Russia are India's top military suppliers, and PM Modi's government has said it will favour countries that are ready to share technology.

The two countries stress, though, that there is more to the relationship than arms deals. PM Modi will be discussing a plan for Israeli help in boosting India's food security, officials said. The plan is to expand 26 agriculture expertise centres that Israel has set up in 15 Indian states to help increase output of everything from vegetables to mangoes and pomegranates.

Mr Netanyahu, hailing what he described as PM Modi's "historic visit", said on Monday that they have worked together over the past few years to build a "steadfast friendship" between Israel and India. "This visit will deepen cooperation in a wide range of fields - security, agriculture, water, energy - basically in almost every field Israel is involved in," Mr Netanyahu told his cabinet in public remarks.

PM Modi will not travel to Ramallah, the seat of the Palestinian Authority and a customary stop for visiting leaders trying to maintain a balance in political ties. Critics at home include Muslim leader Asaduddin Owaisi who said, "Narendra Modi's visit to Israel will only strengthen its occupation of Palestine."