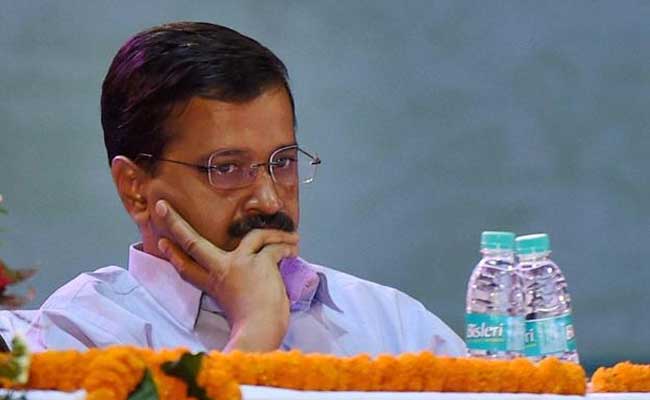 Highlights
Arvind Kejriwal attacks PM over alleged bribe, BJP says untrue
Tax raids in 2013 at Birla Group's office, laptops, phones seized
Entry says 25 crore paid to Gujarat Chief Minister, claims Kejriwal
New Delhi:
Arvind Kejriwal has alleged that while Prime Minister Narendra Modi professes to have declared war on tax evasion and corruption, documents seized in a tax raid implicate Mr Modi for taking a bribe of 12 crores while he was Chief Minister of Gujarat. The BJP has rejected the charges.
Mr Kejriwal, who is the Chief Minister of Delhi, is among the opposition leaders who has derided PM Modi's move to abruptly remove high-denomination notes from circulation. He is among a cohort of opposition leaders who want to meet President Pranab Mukherjee tomorrow to complain about the ban announced a week ago on Rs 500 and Rs 1,000 notes. The shock move has won favour with financial experts who feel it will help vacuum black or untaxed money out of circulation, but the fact that just a few hours' notice was provided for the ban left lakhs of Indians cashless, and since then, banks have been swamped with people desperate to get the Rs 500 and Rs 2,000 notes that have been introduced as replacements.
Mr Kejriwal convened a special session of all Delhi lawmakers on Tuesday to discuss the ban on the old notes. Of the 70 legislators, 67 are from his Aam Aadmi Party.
So it did not take much effort to push through a resolution that calls for the allegations against PM Modi to be investigated by the Supreme Court.
Mr Kejriwal's accusations are based on a tax raid on the offices of the Aditya Birla Group in 2013. The Chief Minister said that according to a tax department report after the raid, laptops and phones belonging to the then president of the conglomerate were studied and this entry was found: "Gujarat CM-25 Crore (12 done rest?)".
"Hence, it clearly suggested, a payment of Rs 12 crore to the then Gujarat Chief Minister was made," said Mr Kejriwal.
But he did not repeat the allegations outside the state legislature. The PM's party says that exposes Mr Kejriwal's claims as hollow because the Chief Minister knows that however wild his allegations are, he can't be sued for comments made during proceedings in the assembly
"He will be known as a kayar (cowardly) Chief Minister. He used the privilege of the House to tell lies," said Vijender Gupta of the BJP.
The Birla group has told NDTV they won't comment since the matter is subjudice.