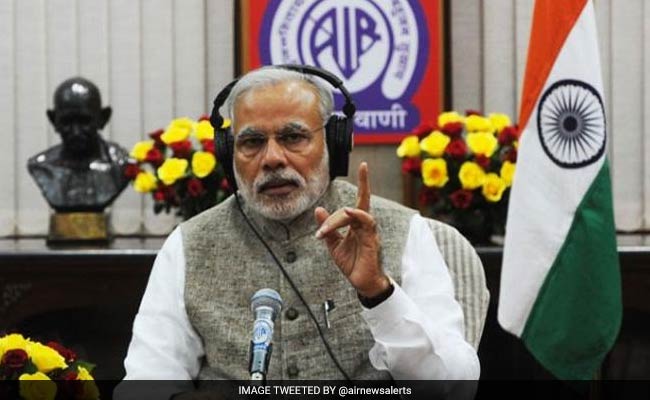 Highlights
PM Narendra Modi, in his address, said India needs more scientists
He also spoke about agriculture, sports and cleanliness in his address
PM Modi also said that more people are moving toward digital payments
New Delhi:
Prime Minister Narendra Modi today said the India needs more scientists and the attraction of youth towards science should increase. Congratulating the scientists after the launch of the record 104 satellites by Indian space agency ISRO, he said, it was a matter of exultation that "that the entire campaign was led and steered by our young and women scientists".
"India created history by becoming the first country to launch successfully 104 satellites into space at one go," said the Prime Minister in the 29th edition of his monthly radio programme Mann ki Baat. "Coming on the heels of the successful mission of sending Mangalyaan to Mars, the ISRO's feat, he said, was a "world record in the arena of space".
Quoting Mahatma Gandhi, the Prime Minister said, "I have nothing but praise for the zeal, industry and sacrifice that have animated the modern scientists in the pursuit after truth".
India, he added, has successfully tested the Ballistic Interceptor Missile - "a cutting edge technology in the arena of security". In this context, he said, "We need more and more scientists. The attraction of science for youngsters should increase."
The Prime Minister also said that since demonetization, people have been moving towards digital currency. "Our society is increasingly turning out to be technology driven. Systems are getting technology driven," he said.
A mark of this is the growing number of digital transactions. "Digital transactions are rising and a lot of emphasis is being placed on schemes like Digi-Dhan. The government, which had tried to popularize these schemes by rewarding people who opted for them, has so far distributed 10 lakh rewards, PM Modi said.