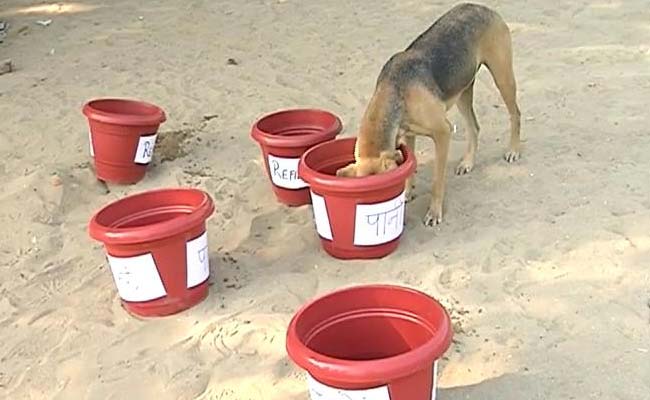 Mumbai:
There is no respite from the summer heat for those stepping out of their homes but do we ever pause and think about the stray dogs and birds that also have to put up with the heat?
One group in Mumbai is actually trying to make a difference through its Corporate Social Responsibility (CSR) arm and has appealed to Mumbaikars and citizens across the country to do a simple thing to help stray canines and birds beat the heat.
The #PledgeABowl initiative has been started by Piyush Jain, CEO and Founder of Impact Guru which is a tech for good venture that offers a complete crowdfunding solution with offices in Mumbai, New Delhi, Singapore, Hong Kong, Jakarta, Kuala Lumpur, and San Francisco.
"In summers, due to excessive heat many animals suffer heat stroke and die due to dehydration. We, as a team, wanted to make people aware of the small steps that they can take to save the lives of these voiceless animals. Even placing a small bowl of water outside our homes or on roads can make a difference. This is a movement that everyone should be an important part of. #PledgeABowl today to save the strays," Mr Jain told NDTV.
The initiative so far has had limited success and wants more people to join to ensure that from now on, there is a bowl of water for every stray that wants to drink water, especially in the summer months.
The team behind this effort says, many NGOs from Mumbai, Pune, Aurangabad in Maharashtra and some in Odisha have joined hands with them and already planted around 300 bowls with the target of reaching 1,000 bowls by the end of the month. They say they are planning to reach out to more individuals and organisations so that more people come and take part in their cause.