Phulpur:
Highlights
Phulpur votes on Sunday for new MP, results on March 14
Landmark tie-up between Akhilesh Yadav and Mayawati
Phulpur results could shape oppositions plans for 2019
A young man wearing a faded pair of blue jeans and checked blue and white shirt, campaigning in Phulpur, makes a rookie mistake when he shouts, "
Bua-babua zindabad
".
An older member of his party rebukes him. "
Bua
" and "
Babua
" are nicknames swapped sarcastically by two political heavyweights -
Mayawati and Akhilesh Yadav
.
By forging an alliance between these two long-standing rivals in Uttar Pradesh, Phulpur has become the laboratory for an experiment that opposition parties are all invested in, even if they are not participants.
For the first time in nearly 25 years, Mayawati, the chief of
the Bahujan Samaj Party (BSP), and the Samajwadi Party (SP)
, are on the same side. Mayawati, 62, who swore in 1995 to never work with the SP again after their coalition government came undone, has not put up a candidate against the SP. Instead, her workers are pacing the villages and small towns that collate into the constituency of Phulpur, asking voters to choose the SP.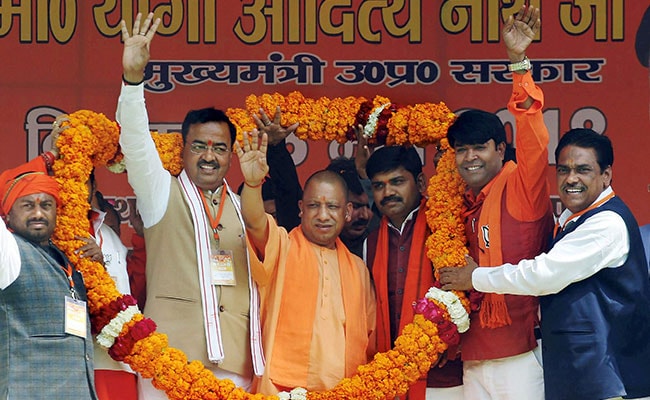 The tightrope walking that is demanded is excessive. From posters to slogans, Mayawati must be played up as much as Akhilesh Yadav, who was Chief Minister till last year when
the BJP
won the state sumptuously and placed it in the charge of Yogi Adityanath.
The BJP had never won Phulpur till the general election of 2014 when the Modi tide washed across Uttar Pradesh, giving the Prime Minister's party as many as 71 of the 80 parliamentary seats in the country's most politically-prized state.
The BJP delivered a smashing sequel to that result with the state election a year later, and opposition parties came around to the conclusion that unless Mayawati and the SP come together, Uttar Pradesh cannot be taken back from the BJP. The state elects 80 MPS, more than any other. Winning UP means winning the country.
Mayawati has stressed that
the Phulpur arrangement
should be read as just that- and not a formal alliance. But like Akhilesh Yadav, she knows that the outcome will decisively shape the opposition's plans for 2019. Phulpur votes on Sunday; the results will be declared on March 14. On Thursday, Chief Minister Adityanath held as many as three rallies in the area. Phulpur has never been this much of a political reckoning.
Mayawati earns her political influence from her standing among Dalits, in particular the subset of Jatavs, blocs of whom moved in the last national and state election towards the BJP. The SP's strength is the support of the Yadavs and other backward castes. Both parties hope to appeal to the Muslims, who form 15% of the population in Phulpur.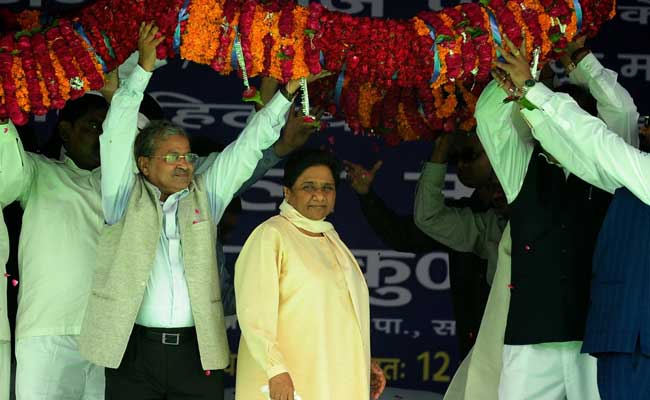 "Dalits and backward castes are old allies and this should have happened much earlier. Our fight is the same and that's why the leadership has got together and that is how we are moving forward," said Abhishek Yadav, who is a local leader with the SP.
In the state election, the BJP won about 40% of the vote share. The SP fought the contest with the Congress; had Mayawati joined them, their combined vote share would have been 43%. A success in Phulpur could lead to a dramatic infusion of momentum and capital for plans of a combined 17-party front to take on the BJP.
In a country teeming with first-time voters, older inhabitants recall that Mayawati's 1990s collaboration with the SP lasted barely 18 months. Their government fell, and she returned as Chief Minister with the BJP as her new partner. Raj Bahaur, a farmer at a rally for the SP, says history cannot be ignored. "They were together earlier too, but I guess they couldn't sustain it. This time I think they will stick together because they realise that that's the only way to get to power," he observed.
Phulpur has other claims to recent fame - it was
represented in parliament
by Keshav Maurya till he was named Yogi Adityanath's deputy. The man who hopes to replace him in the Lok Sabha is Kaushalendra Patel, a former mayor of Varanasi, the PM's constituency.
Keshav Maurya tells voters at a large rally that Akhilesh Yadav and Mayawati have slim-to-none chances of being able to make their relationship last. "Put the elephant in your cycle. Let's see what happens," he says, referring to the party symbols of his rivals and concluding that they will collapse under the weight of their egos.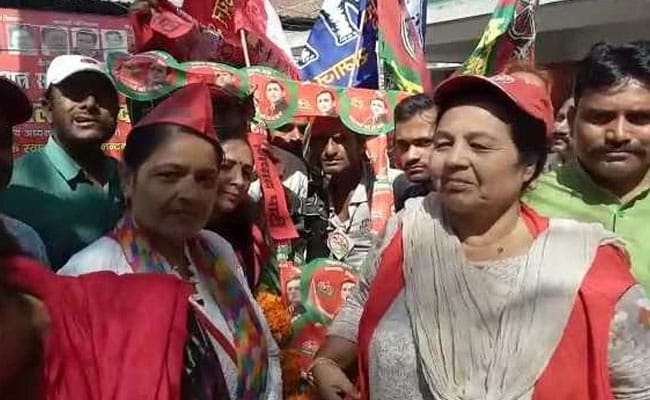 Till the results are declared, the winner in some ways is Akhilesh Yadav who managed to persuade Mayawati to team up with him without using the Congress as a liaison. Spurned, the Congress has decided to put up its own candidate though it could mean splitting the anti-BJP vote.
However, it is a man jailed on charges that include assault and murder who could really serve as spoiler. Atique Ahmed, a former MP, could cut into the Muslim vote in Phulpur. His son, a teen law student named Umar, is campaigning on his behalf.
"A secular mafia is a lakh times better than a communal government," he tells voters.
SP and BSP workers hold that Atique Ahmed, running as an independent, is being tacitly propped up by the BJP.
Phulpur is rich now with plot and conspiracy as a fairly unstarry constituency has turned into spectacular political real estate.
Get Breaking news, live coverage, and Latest News from India and around the world on NDTV.com. Catch all the Live TV action on NDTV 24x7 and NDTV India. Like us on Facebook or follow us on Twitter and Instagram for latest news and live news updates.