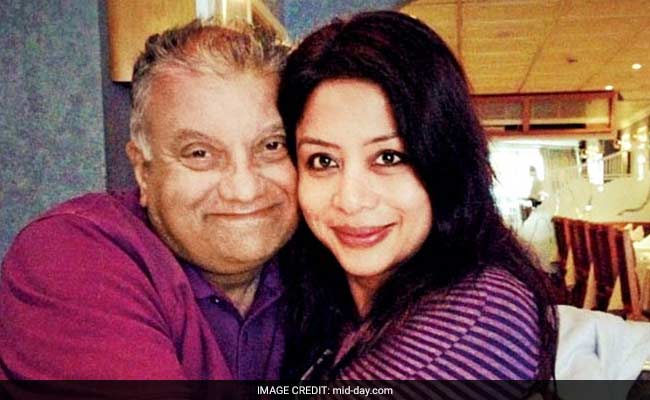 Mumbai:
When it came to saving himself, Peter Mukerjea did not shy away from throwing his wife Indrani under the bus, heaping all the blame on her in the Sheena Bora murder case. However, even as his lawyers painted her as the devil, Peter kept the romance alive, writing a love letter to Indrani for her birthday.
Sources provided mid-day a glimpse of this letter, dated January 3, where Peter compares himself and his wife to the star-crossed lovers Romeo and Juliet.
Addressing his wife as, "Mumu, my dearest", Peter wrote, "Today is the special day in your life and mine too. Therefore, your birthday is a day we have always spent together since we met and this is the first year we're so close and yet so far! What can I say, other than to wish you a Happy Birthday in the now. Have a pleasant day, as much as you can."
A jail official said it was a one-page letter written in black. It goes on to state: "Remember that I am thinking of you throughout. You pray that you get through your innocence and get clear of this nightmare in good times. I hope this reaches you and you get to see it so it gives you a moment of joy in all the sadness that everyone is going through, you and me, most of all."
What's interesting is that just a day after this letter, on January 4, Peter's lawyers filed his first bail application, stating that only Indrani was responsible for her daughter Sheena's death, and she had played Peter for a fool.
The love letter continues: "This is just a short note for today as a real birthday special to touch you and reach out to you on your day. A big hug and moooaah to you. I don't know what else I can do - can't send you flowers or a cake or something that you would enjoy but this note to you is from the heart and with love from a man to his love and wife."
Romeo and Juliet
"God is great and will see an end to this, and like Romeo and Juliet, we will hopefully see each other soon," Peter further wrote, finally ending the letter with: "No more emotional stuff. Smile today, no matter what, my love, and you'll feel better for that. This year brings us more joy and happiness than 2015 did. Lots to look forward to, my treasure. Hugs and love, happy birthday girl! Yours, Pxxxxx."
Meanwhile, the CBI argued against Peter's bail in court yesterday, maintaining that he was involved in the conspiracy and had full knowledge of the plot to murder Sheena.
--------------------------------------------------------------------------------------------------------------------------------------
CBI to quiz Indrani in jail
A special court yesterday granted permission to the CBI to question Indrani Mukerjea at the Byculla women's prison. A CBI official said they had found some evidence and wanted to confront her with that. They asked for permission to interrogate her for four days, and Special CBI Judge HS Mahajan allowed it, subject to her health.
(This story has not been edited by NDTV staff and is auto-generated from a syndicated feed.)