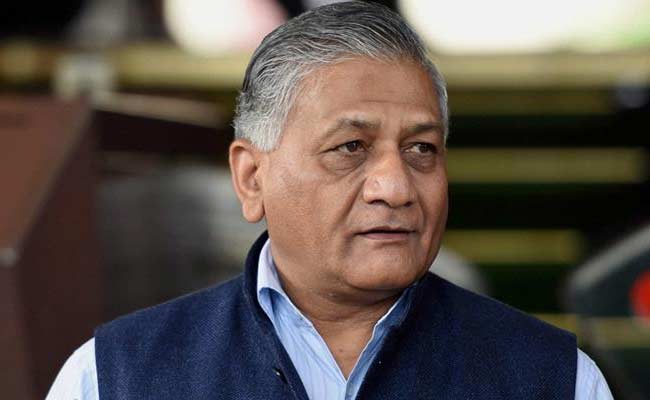 Rohtak (Haryana):
In a veiled attack on Congress president Rahul Gandhi, Union Minister of State for External Affairs General VK Singh on Wednesday said those who were levelling accusations on the government over Rafale deal were 'illiterate'.
"Those who are making accusations are illiterate. They don't have any knowledge about it. So it won't be right to further comment on it," Mr Singh said.
Talking about the role of Reliance Group in the Rafale deal, Mr Singh said its (Reliance) officials have already spoken about it. "Now if you will keep on dragging the name again and again then I can't do anything," he said.
The comment came after the Congress president attacked Prime Minister Narendra Modi over the jet deal in a rally in Chhattisgarh.
The Supreme Court on Wednesday began the crucial hearing of the Rafale deal row. A three-judge bench comprising Chief Justice of India Ranjan Gogoi, Justice SK Kaul and KM Joseph heard a bunch of petitions related to the Rafale deal.
The Supreme Court said that a discussion on the pricing of the Rafale jets can only take place if the facts of the deal are allowed to come into the public domain.
One of the petitioners, Advocate ML Sharma asserted that reports filed by the government in the court revealed "serious fraud" in the decision making process. He also urged that the matter should be heard by a five-judge bench.
Later, the counsel appearing for Aam Aadmi Party leader Sanjay Singh apprised the court that pricing of the Rafale deal was revealed in parliament twice, hence, the submission of government that the details cannot be made public was not acceptable.
Disclaimer: NDTV has been sued for 10,000 crores by Anil Ambani's Reliance Group for its coverage of the Rafale deal.