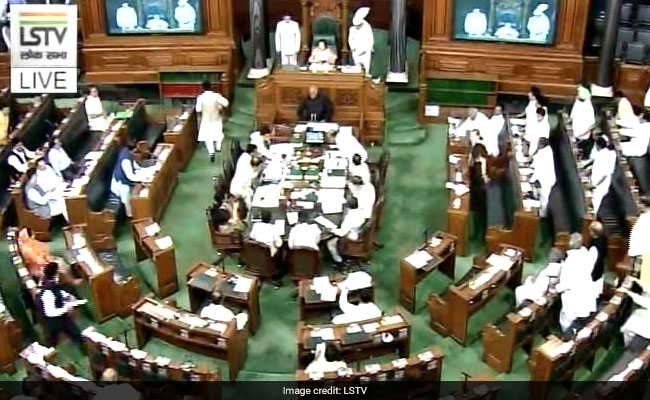 Highlights
Opposition has attacked government for delaying winter session
PM, top ministers busy campaigning in Gujarat
Likely dates for winter session: Dec 15 - Jan 5
New Delhi:
The winter session of parliament will begin on December 15 and end on January 5, the government has decided. Lawmakers will get a four-day break for Christmas, but will have to work on New Year's Day, January 1.
The opposition has been scathing in its criticism of the government's delaying of the end-of-year meeting of parliament because Prime Minister Narendra Modi and top union ministers are busy campaigning in Gujarat for next month's election.
Results from the PM's home state, along with those of Himachal Pradesh, where voting was completed earlier this month, will be declared on December 18. Campaigning for the last phase of voting in Gujarat on December 14, will end on December 12.
Congress chief Sonia Gandhi this week accused the PM of "sabotage"
and said that the government is worried about being held accountable by the opposition for the economic slowdown that saw the growth rate declining in the last quarter to a 3-year-low of 5.7%. Finance Minister Arun Jaitley retaliated that it's not uncommon for elections to push back parliament sessions; he said the Congress was no stranger to this practice when it was in power and had promised that the winter session would be called "very shortly".
But in the absence of a schedule, opposition leaders were unassuaged by his reassurance. Congress leader Mallikarjun Kharge yesterday mordantly said that the PM "is like Brahma. He is the creator...he alone knows when parliament will be called."
Left leader Sitaram Yechury said the PM is following the "Gujarat model" because while he governed the western state, the legislature met sparingly.
In a column for ndtv.com, Trinamool leader Derek O'Brien wrote
that when PM Modi entered parliament for the first time as an MP after winning the general election in 2014, "He bowed, with his forehead touching the stairs. He registered his respect for parliament as he entered it for the first time as a member. What has happened subsequently is a reversal of those claimed sentiments. Things have now reached a stage where the Prime Minister is refusing to visit his 'temple' by not even calling the winter session."