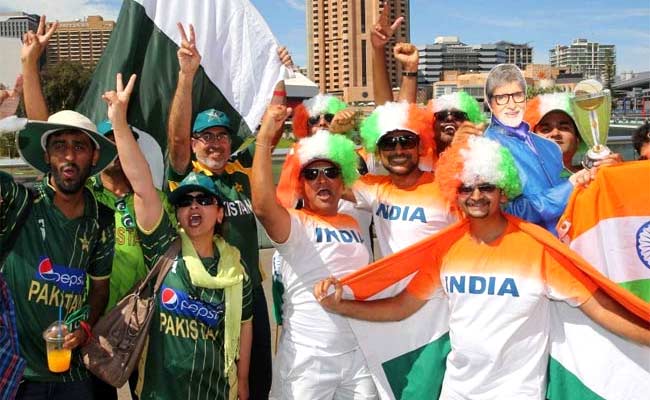 Islamabad, Pakistan:
After protests against Pakistani personalities by Shiv Sena activists, the Indian mission in Islamabad today asserted that there is no security issue for Pakistani nationals visiting India, and visas were being issued as per routine.
"There is no delay in issuing visas to Pakistanis citizens and our activities are continuing as per routine," Indian High Commission spokesperson Balbir Singh was quoted as saying by The Dawn newspaper.
Assuring that there is no threat to Pakistani citizens visiting India, Mr Singh said, "It is media hype and the situation on the ground is very different in India."
The paper also quoted a Pakistani Foreign Office (FO) official as saying that the ministry of foreign affairs was in constant contact with the Pakistan High Commission in New Delhi.
The official said it is important for Pakistani citizens in India to remain in touch with the High Commission due to the recent activities of Shiv Sena. "We are observing the situation and if it remains the same due to the activities of Shiv Sena, the FO may issue a travel advisory for our citizens," he said.
On Monday, Shiv Sena activists had stormed the Mumbai headquarters of the Board of Control for Cricket in India (BCCI), forcing cancellation of a meeting between the cricket chiefs of the two countries.
Last week, the Mumbai book launch of Pakistan's former foreign minister Khurshid Kasuri was opposed by Shiv Sena, who smeared ink on Observer Research Foundation's Sudheendra Kulkarni for hosting the event.
Earlier this month, threats from Shiv Sena led to the organisers cancelling legendary Pakistani singer Ghulam Ali's show in Mumbai despite the ruling BJP assuring that the event would not be stopped.
These acts have been condemned across the Indian political spectrum, including senior ministers in the National Democratic Alliance government.
As a message for the media, Union finance minister, Arun Jaitley had said, "Excessive publicity is encouraging copycat vandalism. It's like few years ago shoes were being thrown - now its ink on people. Please don't give more than due share to these kind of elements."