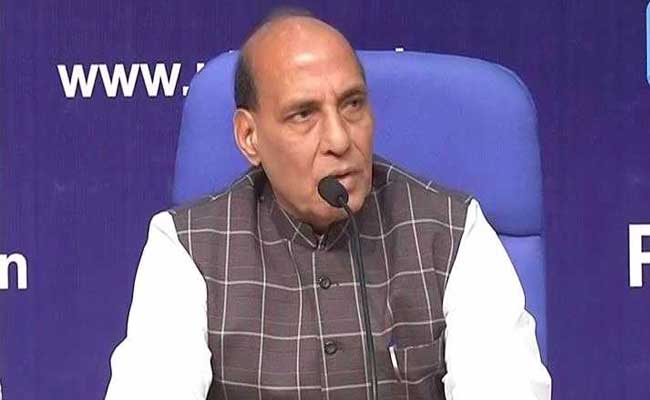 New Delhi:
Instances of online fraud have spiked as India increasingly took to online transactions since demonetisation and a mechanism is need to deal with it, concluded a meet held today by the newly formed Cyber Information Security division of the home ministry, chaired by Union Home Minister Rajnath Singh.
After the demonetisation, too many sites and apps have come out for financial transactions. The government, an official said, felt there was a need to regulate these apps and sites.
"With government thrust being on digital payments we need a mechanism to deal with phone frauds and this meeting was convened to discuss the nuances," the official said. Various steps were discussed to monitor online crimes and threats, including cyber fraud and hacking.
In the meeting, the ministry also underscored that besides information threats and fraud, cyber attacks and data leaks were the main vulnerabilities of digital transactions.
The new cyber security unit was created four days ago after a parliamentary panel pulled up officials of the bank and the home ministry in July. The panel had questioned how the government was planning to deal with the cyber security as the landscape shifted from traditional models.
The Centre's representatives had explained the evolution of cyber fraud from being a "nuisance" in 2001 to "fraud" by 2007. Currently, it is "disruptive", with sophisticated malware attacks. By 2020, the officials told the panel, it would turn "destructive".
The presentations showed that in comparison to the previous year, cyberattacks in key sectors in India grew in 2016.