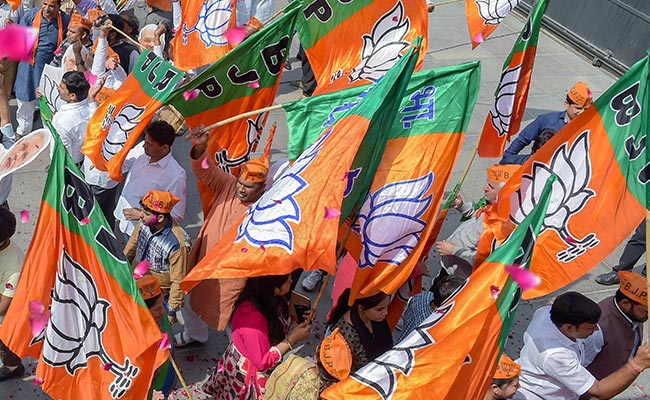 New Delhi:
The Bhartiya Janta Yuva Morcha (BJYM) is scheduled to conduct Village Sampark Yatra in a few states of the country from Friday onwards.
The BJYM has decided to for the Village Sampark Yatra following the advice of Prime Minister Narendra Modi in the meeting office bearers conducted last year.
According to the sources, the BJYM is going to start Village Sampark Yatra from January 20 and their young karyakartas [workers] will go to border villages in Gujarat, Rajasthan, West Bengal, Assam, and Tripura to study the unprecedented development done by the PM Modi-led government.
"BJYM will talk to youngsters there on their social economic development issues and will also hold small gatherings, will seek their suggestions and participation and make them part of G20 Summit", the sources said.
PM Modi has emphasized the Village Sampark for better connectivity between the border villages. It is also important to address their issues, listen to their grievances, increase interaction with them and know their culture.
Taking to Twitter, the national president of Bharatiya Janata Yuva Morcha, Tejasvi Surya said: "BJYM's Border Village Sampark Yatra will begin from 20th of January. Our young karyakartas will go to border villages in Gujarat, Rajastan, WB, Assam, Tripura to study unprecedented development done by Modi Sarkar, talk to youngsters there on social economic development issues."
(Except for the headline, this story has not been edited by NDTV staff and is published from a syndicated feed.)