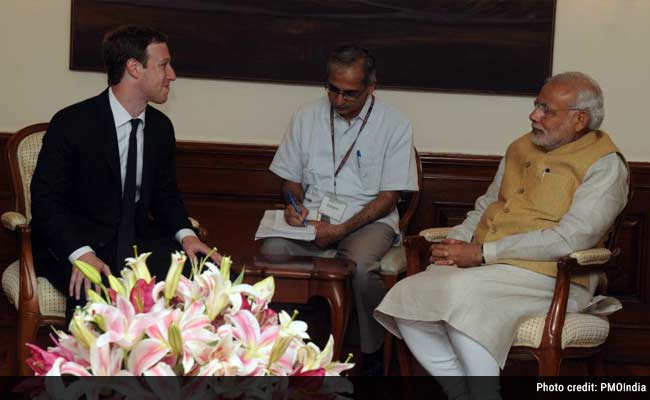 New Delhi:
Prime Minister Narendra Modi took to Facebook on Thursday to wish its CEO Mark Zuckerberg on his 31st birthday.
PM Modi wrote: "Mark, I wish you a very Happy Birthday! Your innovative zeal has left a deep impact on society and you remain an inspiration for the world."
Mr Modi, who is on a 3-day visit to China also recalled his meeting with Zuckerberg last October.
In October, the Facebook CEO had said his social media network wants to help the PM connect remote villages to the Internet. He had said India had huge potential, with only around 243 million of its people currently online.