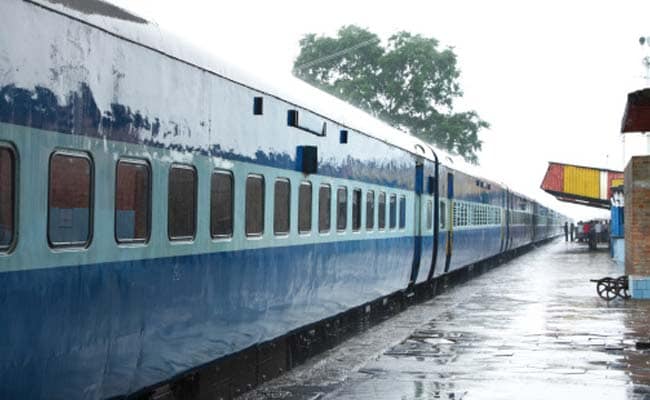 New Delhi:
Passengers travelling in trains will now have the option of enjoying food prepared by some women self-help groups (SHGs) as Indian Railway Catering and Tourism Corporation (IRCTC) is planning to tie up with them to enhance its e-catering portfolio.
The empanelled self-help groups will be displayed on e-catering websites with their menu and prices. Passenger may choose meal or food items offered by the self-help groups and place the order. This will help in sustainable development of SHGs, a senior official said.
"The proposed association with SHGs is part of our plan to empower women," said IRCTC Chairman and Managing Director AK Manocha. "The initiative aims to develop local communities and ensure all-inclusive growth."
The IRCTC CMD noted that India has no less than one crore SHGs, mostly functioning in rural and semi-urban areas with 10 to 20 members (majority women) per group.
"We plan to collaborate with some of them which are into making food items," he said, adding that "the finer points will evolve clear in the weeks to come."
Currently, IRCTC provides e-catering facility in all the trains passing through the most important 45 stations of Indian Railways. It also provides food to 1516 trains without pantry cars. The food is directly delivered by the vendor on the berth/seat of the passenger.
In its e-catering service which facilitates supply of food on ordering two hours before boarding the train, IRCTC is already in collaboration with Foodpanda, KFC, Domino's, TFS, Street Foods, Wimpy, Jan Aahar, Mio Amore, Alibaba, Cafe Lite, Hello Curry and Ratna Cafe besides IRCTC Food Plaza and IRCTC Fast Food Units.
The e-catering facility allows passengers to have food of their choice at agreeable prices while travelling. They may book online at www.ecatering.irctc.co.in or by making a phone call to 0120-2383892-99 or the toll-free number at 1800-1034-139 or 1323.
They can also choose to SMS to 139 by giving details of their PNR and seat number. The mobile app "Food On Track" is now available for booking too.