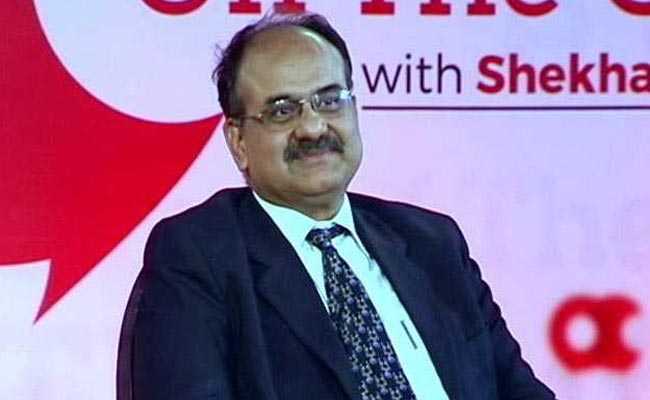 New Delhi:
E-way bill, the electronic billing system, is all set to be rolled out from April 1 for inter-state movement of goods. The e-way bill is an online document that is generated under the GST system when goods of the value of more than Rs 50,000 are shipped inter-state or intra-state. The electronic billing system was to be rolled out on February 1, but had to be aborted as the IT system couldn't handle the huge amount of e-way bills. The system, according to officials, has now been prepared to handle 75 lakh e-way bills daily as against 26 lakh earlier.
Talking to NDTV, Ajay Bhushan Pandey,
UIDAI
chief and Goods and services tax network (GSTN) chairman, said that National Informatics Centre is confident of a glitch-free roll out of the e-way bill on April 1. "We have done our preparation right and we are confident that we will be able to sail through," Mr Pandey said.
Talking about the safety of Aadhaar data, Mr Pandey said, "Aadhaar Act, our technology and our practices protect Aadhaar data". He also said that he has given all facts and figures in the his presentation to the court on Tuesday and mentioned that as far as Aadhaar data is concerned, it is governed by a very strong law, the Aadhaar Act and the regulations framed there under. "We have ensured that there has been no breach of Aadhar data in the last seven years. We are also constantly reviewing all emerging threats and taking timely counter measures so that Aadhaar data remains safe in the future too," he said.
To the reports of Aadhaar being demanded to avail healthcare facilities, Mr Pandey replied that no one can be denied healthcare services if they do not have Aadhaar. The only requirement is the person should be willing to apply for Aadhaar. "If you have not applied then you have to give a declaration saying you will apply for Aadhaar," he said.
The top court had also indefinitely extended the deadline to link phone, passport and bank accounts with Aadhaar number. On Aadhaar linking, Mr Pandey said, "The linking can continue but for those who have not been able to link for some reason, no adverse consequences could be imposed till the judgement comes."
The deadline to link Aadhaar with welfare schemes, PAN has been extended from March 31 to June 30.