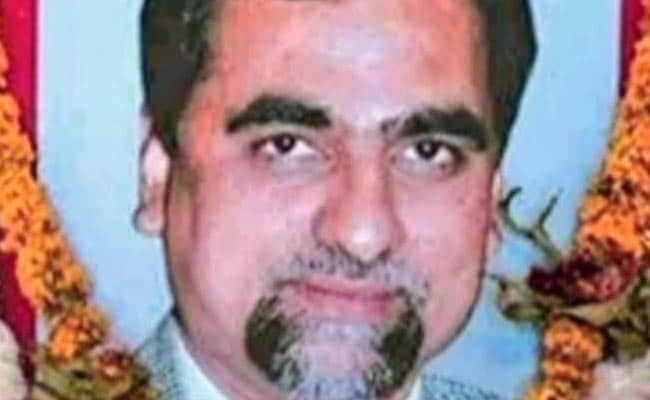 Highlights
Judge Loya was hearing CBI's case against BJP Amit Shah when he died
Family alleges unnatural death, judge present at hospital refutes this
Judge Loya's death followed his complaint of chest pain: fellow judge
Mumbai:
When Judge BH Loya complained of chest pains and was taken to a hospital in Nagpur, other senior judges rushed to help out and there was no sign of any cover-up or mystery about how he died, said Justice Bhushan Gavai to NDTV today.
Justice Gavai is a serving judge at the Bombay High Court.
Judge Loya's death in December 2014 has been recently described as unnatural by his family in an interview to news magazine
The Caravan
. The accusations have provoked calls for an independent inquiry not just by politicians but by prominent judicial voices. The 48-year-old judge was hearing the CBI's case of murder against BJP chief Amit Shah when he travelled for a wedding to Nagpur where he died of a cardiac arrest.
As an
NDTV report explained
over the weekend, several of the claims of the family have been countered by officials and doctors who helped reconstruct Judge Loya's last few hours alive.
His family has said that hints of wrongdoing include unexplained blood stains on Judge Loya's clothes when his body was returned to them.
Justice Gavai says he met Judge Loya at the Nagpur marriage hours before he died of cardiac arrest.
Judge Loya's family has claimed that he had confided to them about being offered Rs 100 crore by Justice Mohit Shah, who was then the Chief Justice of the Bombay High Court, to exonerate the BJP chief. NDTV cannot verify these allegations; a questionnaire sent to Justice Mohit Shah did not receive a response.
Justice Gavai said that after the wedding in Nagpur, Judge Loya went out "for a paan" and was out "chatting till late at night" with his colleagues.
At about 3:30 am, when Judge Loya began feeling uneasy, he was driven to a local hospital accompanied by a court official and a judge from Mumbai with whom he was sharing a room, recalled Justice Gavai.
This contradicts the family's claim that Judge Loya was transferred to hospital in an autorickshaw and without appropriate supervision.
Justice Gavai said that he was informed of the death at about 6:30 am and rushed to the hospital (by then, Judge Loya had been moved to a larger hospital from the one where he was initially taken).
"Justice Mohit Shah was also informed and he too reached," Justice Gavai told NDTV. "I saw his body in the ICU where the doctors had tried to resuscitate him. No blood on his clothes, did not see any foul play," he said.
Justice Gavai also said that throughout the entire time, Judge Loya's family was being provided updates on the phone by Dr Prashant Rathi, who lives in Nagpur.
Justice Gavai said that it is incorrect that Judge Loya's body was sent unescorted to his village in Latur after he died. He said two judges were among the team that accompanied the body after a post-mortem had been conducted. However, they reached Latur after the body as the vehicle they were travelling in and tailing the ambulance broke down after a minor accident.