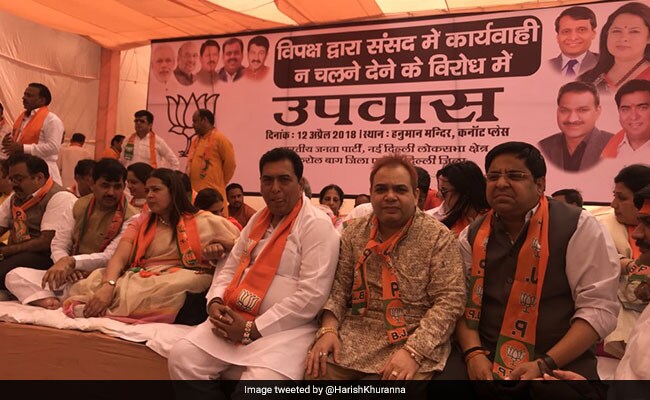 New Delhi:
Warned by the recent experience of the Delhi Congress, the Delhi BJP issued a list of dos and don'ts to its members ahead of the party's day-long fast today. Earlier this week, pictures of Delhi Congress leaders tucking into "Chole Bhature" had torpedoed the party's protest fast. BJP leaders tweeted the photographs, which became a rage on social media.
The BJP's four-point guideline is explicit: "Don't be seen eating, don't click selfies, clear food vendors from the area and don't fast if you are a diabetic". The list was issued earlier this week to party workers, Delhi BJP's Harish Khurana told NDTV. Mr Khurana was one of the leaders who tweeted the photos and ridiculed the Congress for prepping for their day-long fast with a hearty breakfast.
The BJP's nationwide protest against the recent parliament washout, which the ruling party blames on the Congress, is being led by Prime Minister Narendra Modi. The 67-year-old Prime Minister, whose engagements for the day include a quick trip to Tamil Nadu, has declared, "I will also hold a fast, but I will continue my work". Many ministers of PM Modi's cabinet will lead the fast from their home states or constituencies.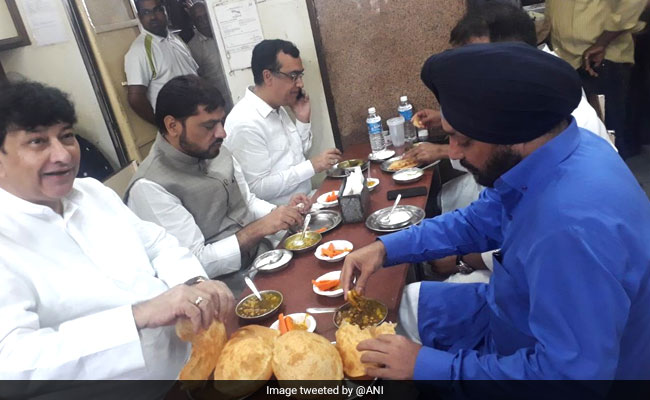 The Congress, led by party chief Rahul Gandhi, held its fast on Monday to promote social harmony and in protest against the atrocities committed on Dalits. But by mid-morning, an image of its Delhi leaders tucking into plates of fluffy, golden bhature, chole and other local delicacies, had the social media laughing.
Among the leaders, photographed at a popular Delhi restaurant, were Delhi Congress chief Ajay Maken and party leader Arvinder Singh Lovely. "Aren't we allowed to eat before 11 am?" Mr Maken had snapped. Mr Lovely said the six-hour fast was a symbolic one anyway and the photograph was clicked before 8 am.
"This is what is wrong with these (BJP) people. Instead of properly running the country, they concentrate on what we eat," he had added.
Delhi BJP leader Manoj Tiwari, however, said he is yet to hear of any instruction issued about the fast. "If there are any such instructions, I am calling them back this moment," he said.