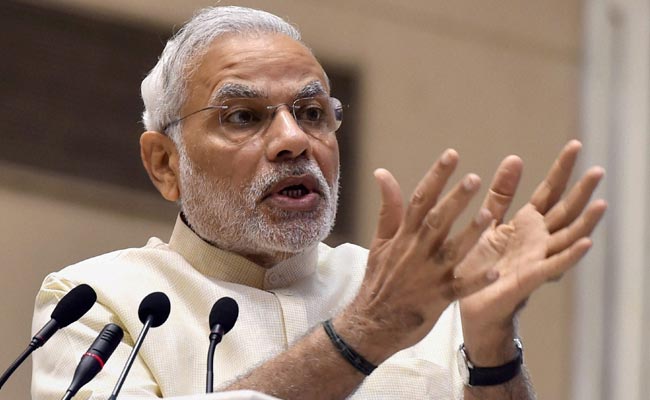 New Delhi:
Prime Minister Narendra Modi has urged supporters who are active on social media, especially Twitter, to "be positive" because "abuse will finish this exciting medium."
Sources said the PM, who has leveraged social media skillfully in both his election campaign and to communicate his policies since taking office, met yesterday at his home with nearly 100 people who are staunch backers on platforms like Twitter. "If all the abuses I receive are printed, that paper will cover the entire Taj Mahal," he is
reported to have said to them
, while asking them to refrain from responding to negative comments with harsh words.
The PM allegedly said that despite the invective often hurled at him by critics on Twitter, he "has not blocked anyone". Mr Modi has 13 million followers on Twitter.
He met with social media influencers hours before the launch of his Digital India initiative, which seeks to connect 2,50,000 villages by 2019. At a sports stadium in Delhi last evening, India's top industrialists including the Ambani brothers pledged over 70 billion dollars to back the campaign to provide mobile governance and universal phone connectivity to empower rural India. Digital India also hopes to create jobs and ramp up investments in manufacturing.
According to opindia.com
, those who received the PM's advice on social media etiquette were chosen from among those who are regular contributors to My Gov, which seeks feedback from the public online.