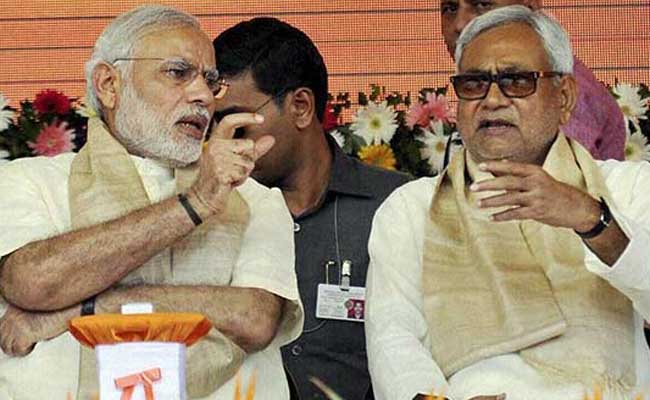 Patna/New Delhi:
The appointment of Ram Nath Kovind as Governor of Bihar has come in for criticism by the ruling Janata Dal United (JDU), sources close to chief minister Nitish Kumar say that he was not consulted by the Centre before taking the decision.
According to sources, the general procedure and protocol is that the Union Home minister informs the chief minister concerned before a final announcement.
Mr Kumar claims that no calls were made to him or his office, and he came to know about the appointment through media reports. He has called it the "new cooperative federalism" by Prime Minister Narendra Modi.
"I only know what the tradition for appointments has been so far, that the Centre tells the state before the appointment. I have got to know from the media," said Mr Kumar in Delhi.
But BJP sources have pointed out that this is nothing new, the UPA regime too had not informed Mr Kumar when Devanand Konwar was appointed the Governor in 2009.
Senior minister in Bihar, Shyam Razak said, "What kind of logic is this... so you deliberately didn't inform Nitish Kumar to follow in footsteps of UPA... please don't call yourself NDA government, but say you are UPA-3 who doesn't believe in cooperative federalism."
Mr Kovind is a Dalit leader from the neighbouring state of Uttar Pradesh, his appointment is deliberately timed as any opposition to his candidature will be seen as opposing the caste as a whole. With elections round the corner, Dalits are going to play an important role in BJP's caste calculation, say sources.
After Union cabinet minister Ram Vilas Paswan and former chief minister Jitan Ram Manjhi as allies of the National Democratic Alliance, the BJP hopes to make more inroads with this appointment.