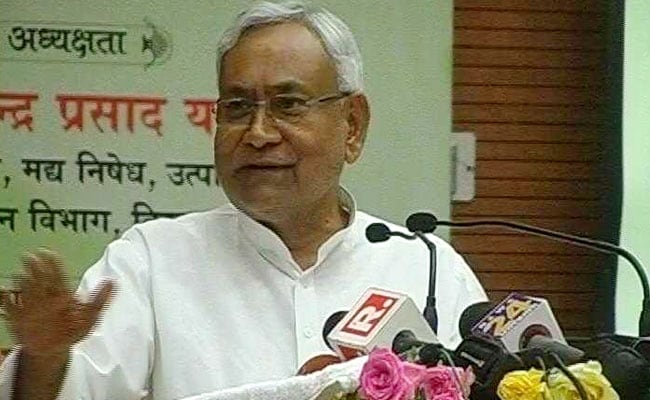 Patna:
Bihar Chief Minister Nitish Kumar released three books based on Mahatma Gandhi's Champaran movement of 1917 on Saturday.
Nitish Kumar released the books titled- 'Mister M K Gandhi Ki Champaran Diary' written by Arvind Mohan, 'Champaran Andolan 1917' edited by Ashutosh Partheshwar and 'Pir Muhammad Munis: Kalam Ka Satyagrahi' collected and edited by Srikant, an official release said.
A set of one book each was presented to the chief minister by Prabhat Prakash, the publisher, it said.
The Champaran movement is acknowledged as the first Satyagraha movement inspired by Mahatma Gandhi.
"Merely publishing books will not serve the purpose but they have to be taken to the ground level, besides making people aware in this regard, only then its purpose will be fulfilled," Nitish Kumar said.
He also appealed to the publisher to reduce prices of all the three books and make them available at the school level.
"People talk about creating archives, documents and digitalisation but we have not been able to get a single photo which would have been taken during Mahatma Gandhi's Champaran tour. There is a need to search and find out those pictures, which are really related to Champaran movement," Mr Kumar said.
He said the new generation would come across Mahatma Gandhi's philosophy and ideology if children are told a story about him after prayers in schools.
Talking about the 1857 rebellion, the chief minister said that a three-day function is being organised from April 23, keeping in mind the important role played by Babu Veer Kuer Singh in the revolt.