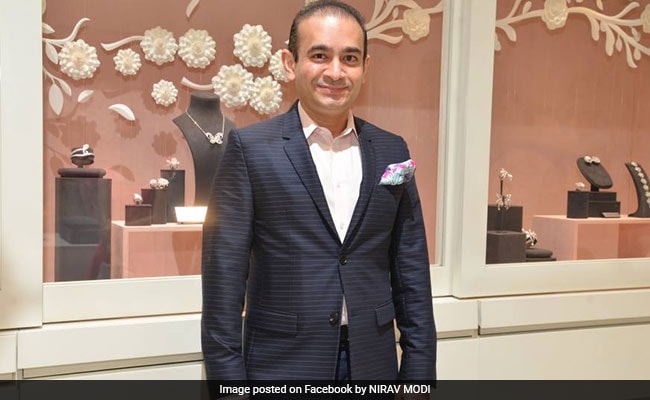 New Delhi / New York:
The passports of Nirav Modi and Mehul Choksi have been suspended for four weeks today as CBI and Enforcement Directorate are carrying out investigations and sought its revocation. Billionaire jewellery designer Nirav Modi and his partner Mehul Choksi are the main accused in the Rs 11,300 crore Punjab National Bank fraud, termed India's biggest banking scandal. Earlier today, NDTV traced Nirav Modi to an upscale apartment in Midtown Manhattan.
Sources have confirmed to NDTV that Nirav Modi, the main accused in alleged fraudulent transactions of over Rs 11,300 crore through 150 letters of understanding issued by Punjab National Bank, has been discreetly living at New York's JW Marriott Essex House at 160 Central Park South, which includes both a hotel and apartments. The section where Nirav Modi has been living is situated in a premier location overlooking New York's well known Central Park.
Nirav Modi, who holds an Indian passport, left India on January 1, while his brother Nishal, a Belgian citizen, left the country on the same day. However, whether they travelled together has to be investigated. Nirav Modi's wife Ami, a US citizen, also left on January 6 and his uncle and business partner Mehul Choksi, the promoter of Gitanjali jewellery chain, left on January 4, the officials said.
Apart from the CBI, the Enforcement Directorate also moved a separate application with the External Affairs Ministry, seeking urgent and immediate revocation of passports of Nirav Modi and Mehul Choksi.
Here are the latest and LIVE updates about billionaire jewellery designer Nirav Modi and the Punjab National Bank Fraud:
10 Latest Developments About Nirav Modi And The Rs 11,300 Crore Punjab National Bank Fraud

Amid investigations against celebrity jeweller Nirav Modi in connection with a massive bank scam, the CBI has contacted Interpol. Nirav Modi, who left India days before the CBI started investigating him in connection with the bank scam, is in New York, staying at the JW Marriott Essex House, a luxury hotel not far from his Manhattan showroom, NDTV has learnt. Raids on Nirav Modi will continue until investigators can seize enough wealth to cover the amount involved in the Punjab National Bank (PNB) swindle - Rs 11,300 crore - sources have told NDTV. This morning, teams of officials returned to the celebrity jeweller's showroom and office in Mumbai.


Here are the 10 latest updates about billionaire jewellery designer Nirav Modi and India's biggest banking fraud - the PNB scandal:

1) Yesterday, in searches at 17 Nirav Modi properties in multiple cities, the Enforcement Directorate found diamonds, jewellery and gold worth Rs. 5,100 crore.

2) "More assets will be seized, more premises will be raided. Till now, we have found assets only half the fraud money. Our priority right now to recover assets worth at least equivalent to fraud amount," an official told NDTV this morning.

3) The government has said that Nirav Modi's passport will be cancelled. The billionaire left India on January 1, long before the bank scam exploded.

4) The raids on Nirav Modi, 48, followed PNB's complaint that it had been cheated of around Rs 11,300 crore of taxpayer's money by Nirav Modi, his family members and business partner Mehul Choksi, who are accused of using fake guarantees to get credit from banks overseas.

5) The CBI filed a formal case charging four, Nirav Modi, his wife Ami, brother Nishal and Mehul Choksi on January 31, after PNB complained of fraud worth Rs 280 crore.

6) Earlier this week, India's second biggest government bank told the CBI that the amount was closer to a staggering Rs 11,300 crore.

7) Nirav Modi and the others left India in the first week of January, long before the CBI filed the case. In the first week of February, deeper into the investigations, the investigating agency put out a lookout notice against the four.

8) Nirav Modi's exit has fueled political sparring with opposition parties like the Congress drawing comparisons with Vijay Mallya's flight out of the country in the middle of attempts to recover billions in unpaid loans from him.

9) The jeweller for stars in India and abroad was recently seen in a group photo in Davos with Prime Minister Narendra Modi. The Congress accused PM Modi of helping "Chhota Modi" escape the country though he had been aware of a scam since 2016, when a whistleblower wrote to him on Nirav Modi's uncle Mehul Choksi and warned that he would leave the country. The government called the charge "shameful" and declared that "no one will be spared, no matter how big". Nirav Modi's passport will be revoked, said Union Minister Ravi Shankar Prasad.

10) Last month, the diamond billionaire was raided over charges that he and his associates had swindled Rs.280 crore from PNB. In a new complaint this week, PNB pegged the scam at much more - around $ 1.8 billion or Rs. 11,300 crore. PNB told the stock exchange that its own officials at a single branch in Mumbai had helped Nirav Modi and others get credit without proper guarantees and in violation of rules. Taxpayers' money had been illegally transferred abroad, the bank said.