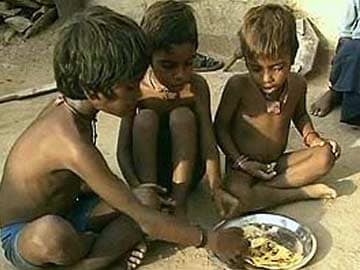 New Delhi:
Anyone who spends more than Rs 32 a day in villages and more than Rs 47 in cities is not poor, an expert panel has recommended to the government, igniting a major controversy as Parliament meets for the budget session.
"Poverty figures and assessments are misleading. I will be raising this issue at the appropriate level," said senior union minister Uma Bharti.
The new poverty benchmarks have been calculated by a panel of experts headed by former Reserve Bank of India Governor and top economist C Rangarajan. His report has also found that one of every three Indians is poor. It states that in 2011-12, nearly 363 million people are below the poverty line - which is 100 million more than earlier thought.
The previous government headed by Dr Manmohan Singh was excoriated by the opposition and activists after the Planning Commission told the Supreme Court in 2011 that those with a daily a daily income of Rs 27 in villages and Rs 33 in cities should be ineligible for subsidised food and other supplies.
Anyone earning above these levels would have enough funds for "food, education and health", the commission had told the court.
The proposed benchmarks were condemned by poverty experts as unrealistic - especially with India's soaring inflation.
The government had then said it would not use the controversial Rs 33 rate as a benchmark for access to anti-poverty programmes.
But the new figures calculated by the panel headed by Dr Rangarajan go only slightly beyond the earlier disputed amounts.
"The figures are appalling. This makes neither common sense nor economic sense. Nearly one third of the country is under poverty," said Left leader Sitaram Yechury.
Samajwadi Party leader Naresh Aggarwal said, "We will give Rangarajan 100 rupees everyday let him show us how to live on this in a village."